Barking Up The Tree at National Theatre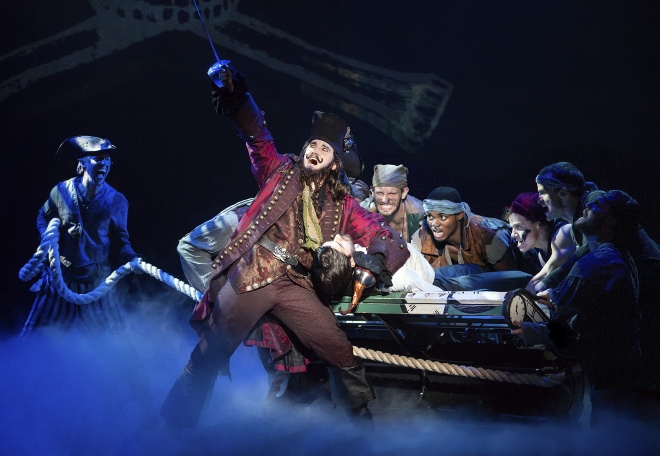 Tail wags all around.
National Theatre's musical Finding Neverland debuted Tuesday night for performances through Sunday March 3, with a cast that includes a scene-stealing hairy pup and very talented youthful actors including Josiah Smothers from Ashburn, Va.
The Broadway musical hit is about playwright J. M. Barrie and the family that inspired him to write Peter Pan.
The staging is nothing short of eye popping, with lots of pixie dust, Captain Hook and his pirates prancing, flying characters, pillow fights, sword battles and exceptional period costumes. The stage goes to the dogs time and time again as the giant poodle-like pooch romps and sniffs.
Directed by Tony-winner Diane Paulus and based on the Academy Award winning film, Finding Neverland tells the story of how Peter Pan came to be.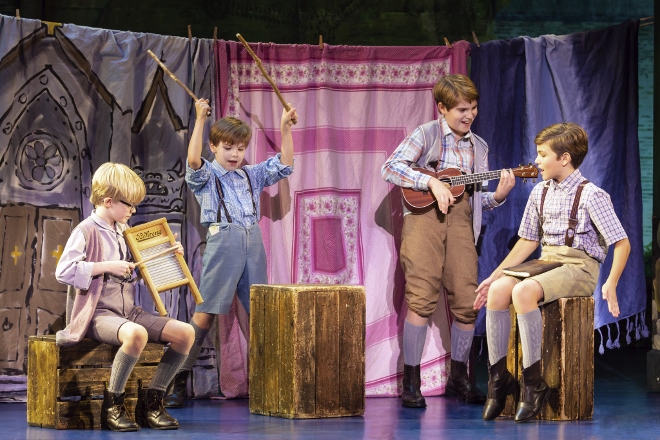 The plot: playwright Barrie struggles to find inspiration until he meets four young brothers and their beautiful widowed mother. Barrie is enchanted with the lads' make-believe adventures. He set out to write a play inspired by the antics of the boys that astounds London theatergoers.
The cast is led by Jeff Sullivan (Barrie) and Ruby Gibbs (Sylvia Lewelyn Davies) with a host of outstanding dancers and singers worthy of their challenging roles.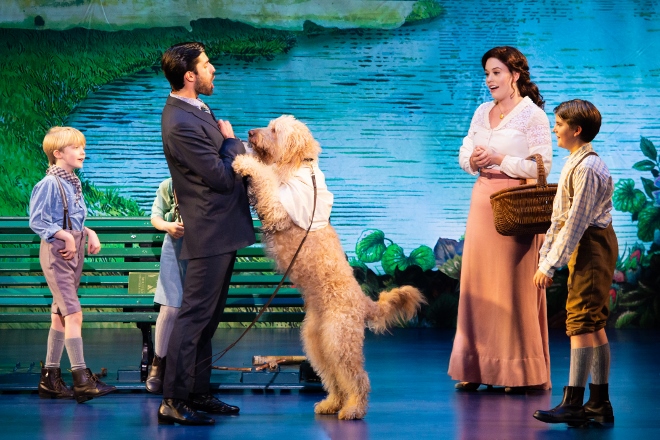 The first nighter audience at National Theatre also was enthralled. Quite a few children were happy to be out late with the one-and-only Peter Pan. The play is recommenced for ages 7 and up.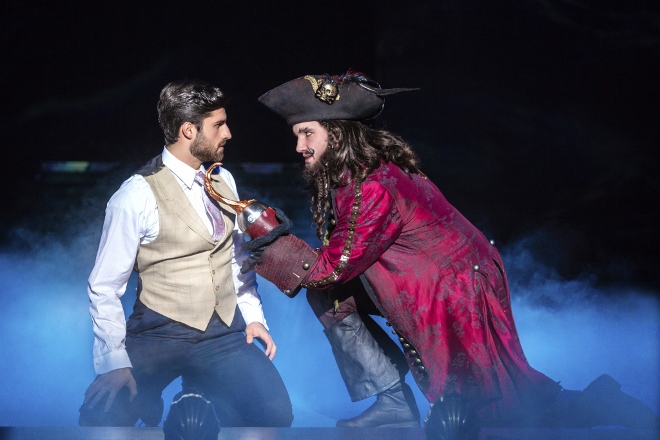 But, pushing the envelope a mite, this writer brought her 6-year-old grandson, Jordan, who sat wide eyed for the 2 hour 25 minute performance. He couldn't wait for the intermission to end and the action to get on with it.