Bar à Vin Forever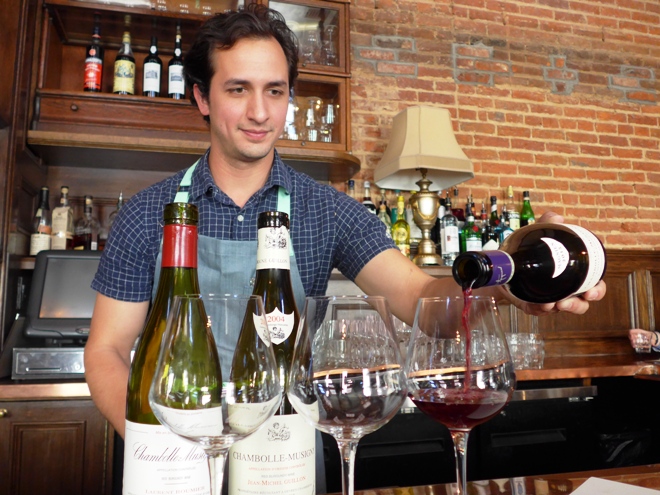 "The thing I love most about wine," says Beverage Director Andrew Wooldridge, "is the story it tells about the people, the farmers, who make it." For a new wine bar (next to Chez Billy Sud) Bar à Vin looks decidedly old in the most authentically charming of ways. Standing empty for 15 years, the building has been brilliantly transformed by Joe Rezas.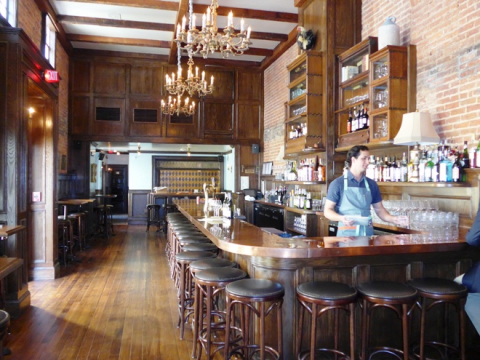 The eclectic, French-leaning wine list represents "champions of people and place," continues the (soon to be) level 3 sommelier. It also represents, shared Woodbridge, "a culmination of years of work, and assurance that I've chosen the right career path."
I knew I'd found my one true watering hole in a place with a category called "White Burgundy Forever." Woodbridge explained the inspiration for the name. At L'Atelier de Joel Robuchon in Paris, when a Texan asked, "Is that CharDONnay?", an indignant sommelier screamed across the room, "White Burgundy Forever!"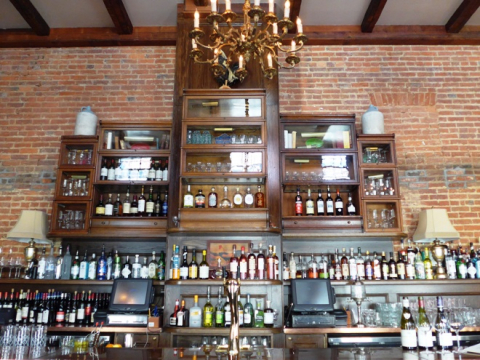 Because "in the Burgundy tradition, taste red before white," my first flight included three wines (different producers, different years) from Chambolle-Musigny, a small village in the heart of Burgundy's famed Côte de Nuits region. The youngest, Frederic Magniun (2013) had fragrant, aromatic notes of sour cherries, wild strawberries, violets, and sweet spice. The older wines, Jean-Michel Guillon (2004) and the very robust Laurent Roumier (1998) showed notes of earth, mushroom, leather, and black tea. With a little bread and the Champignons Marinés, each sip revealed distinctive, layers of flavor.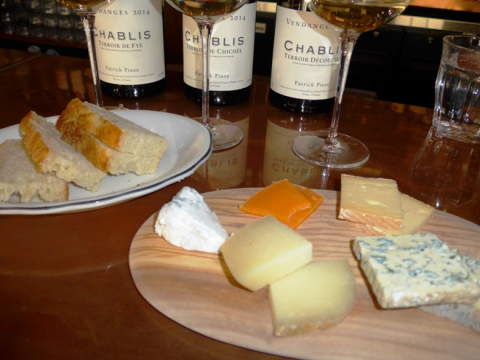 For the Chablis flight, three terroirs from winemaker Patrick Piuzze were showcased: Découverte, Chichiee and de Fye. Same vintage, same region, same winemaker, same grape –terroir being the only difference. For this delightful tasting, the Plat du Fromage was the perfect pairing, a French collection of cheeses, courtesy of three cows, one sheep, and a goat.
My self-imposed two flight limit precluded sampling selections from "Mediterranean","Orange" or "Sparkling." Next time.
Bar à Vin is located at 1035 31st Street in Georgetown. Tel: 202.965.2606