Bank of Georgetown's Domingo Rodriguez Named CFO of the Year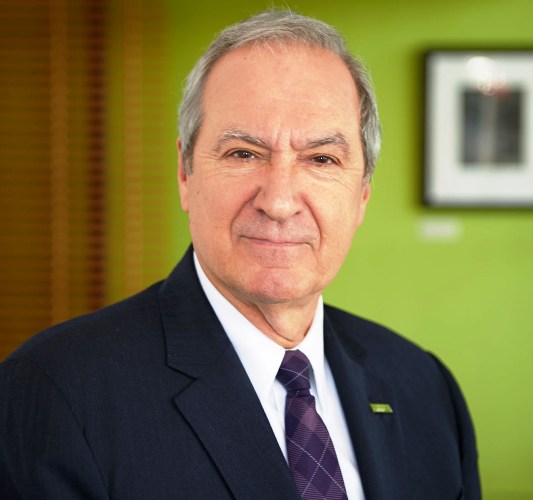 Bank of Georgetown Executive Vice President, Chief Financial Officer and Chief Operating Officer Domingo Rodriguez has been named a Washington Business Journal 2015 CFO of the Year. This award is granted each year by the Washington Business Journal in recognition of local chief financial officers' outstanding performance in their roles as corporate financial stewards.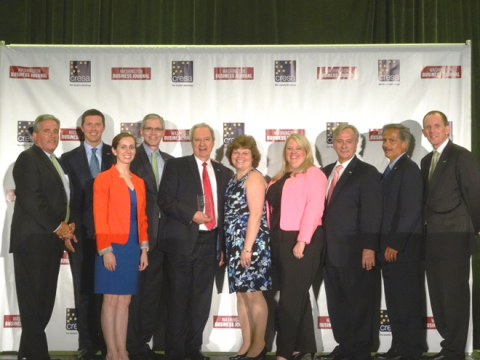 Rodriguez joined Bank of Georgetown at its founding in 2005 and has more than thirty years of experience in the Greater Washington banking industry. He is responsible for managing Bank of Georgetown's strategic financial plan and supervising all financial management operations in a manner that ensures the safety and soundness of the Bank and the fulfillment of both client and investor needs.
"This recognition is very well-deserved. Domingo's vision, knowledge and leadership have played a significant role in shaping Bank of Georgetown's culture and long-term direction," said Mike Fitzgerald, chairman, president and CEO of Bank of Georgetown. "In addition to his risk management, asset liability management and investment portfolio expertise, his extensive experience in strategic financial planning have been critical to the Bank's success."
In 2014, under Rodriguez's guidance, the Bank achieved record annual earnings; surpassed $1 billion in assets; and improved asset quality to a record level.
Rodriguez is Vice-Chairman of the Martha's Table Board of Directors; prior to that, he served as Treasurer for eight years. He also serves on the Advisory Committee for Milagros para Niños at Children's Hospital. Rodriguez is a certified public accountant and member of the American Institute of Certified Public Accountants. He earned his bachelor's degree from University of Maryland and his graduate degree in banking from the University of Wisconsin.