Bank of Georgetown Celebrates New HQ Honoring Curtin Winsor III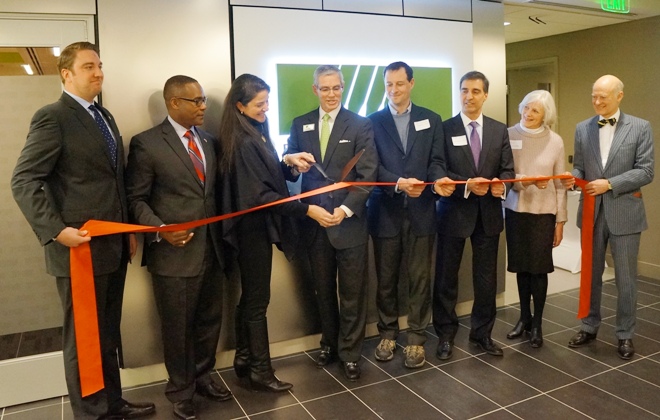 On Wednesday, March 5, Bank of Georgetown celebrated the grand opening of its new headquarters and adjoining branch with a ribbon-cutting ceremony and cocktail party at 1115 30th Street (just south of M Street).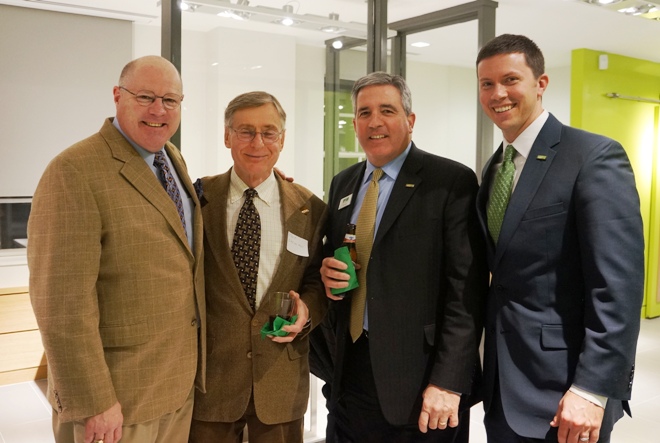 Bank of Georgetown's 11th banking location in the Washington metro area is its 2nd in the neighborhood, but provides a more accessible banking location for upper Georgetown businesses and residents. It is named "The Winsor Branch" in honor of its co-founder and late chairman, Curtin Winsor III.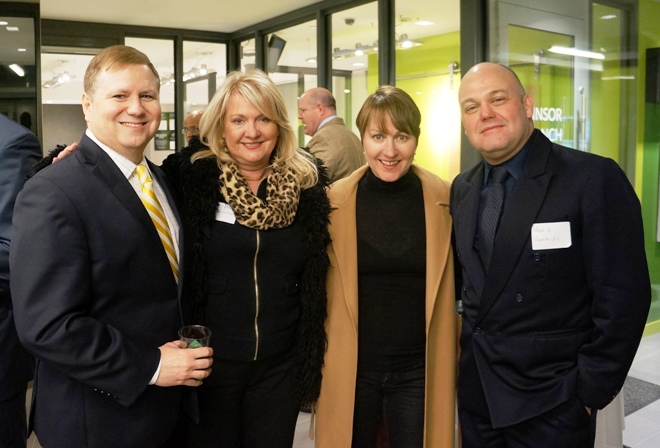 Georgetown business leaders and community representatives joined Bank officials in the festivities, enjoying a spread of Italian fare (arancini, bruschetta, caprese skewers, etc.) and macaroons for dessert.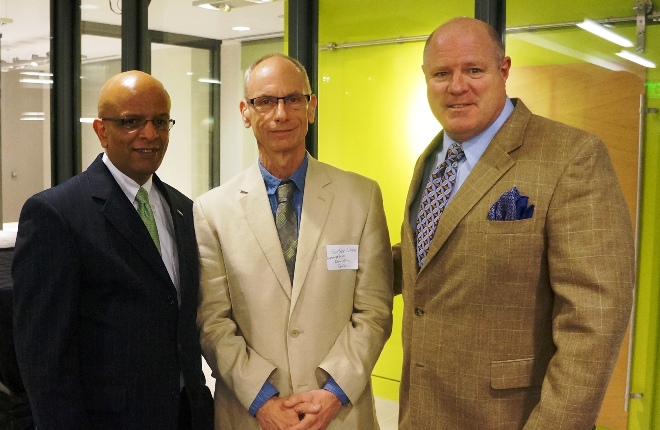 Founder, Chairman, President & CEO Mike Fitzgerald welcomed everyone to the new space and reflected on the Bank's consistent growth in customers and assets (assets in excess of $925 million) thanks to a focus on organic growth, conservative lending strategies, a pristine credit portfolio and a commitment to recruiting and retaining experienced bankers with a track record of success. He then dedicated a plaque in the lobby to his late co-founder and spoke about the vision that he and Winsor shared for building the finest community bank in Greater Washington.
In honor of its new home, Bank of Georgetown will make a $1,000 donation to Georgetown Ministry Center, in support of their wonderful work to help the homeless.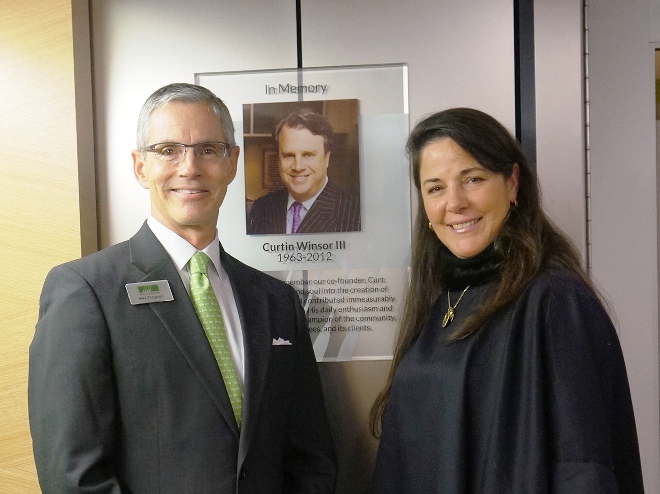 Mike Fitzgerald and Debbie Winsor cut the ceremonial ribbon together, assisted by: Mayor's Office of Neighborhood Engagement, Ward 2 Liaison Freddie Bulger, Dept. of Insurance, Securities & Banking, Interim Commissioner Chester McPherson, Georgetown Business Improvement District President Joe Sternlieb, Georgetown Business Association President Riyad Said, Citizens Association of Georgetown President Pam Moore, and CORE Principal Guy Martin.