Balance. Found in Georgetown?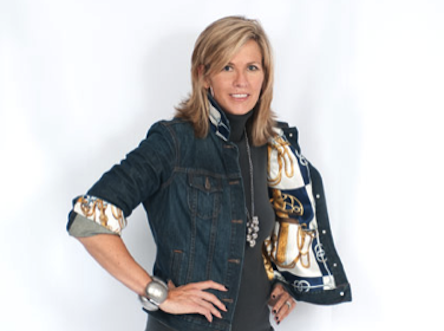 Balance. Finding it is helpful in motherhood--or anything, for that matter. Einstein said, "Life is like riding a bicycle. To keep your balance, you must keep moving." As Moms, we move forward with our strollers, in the carpool line, on the soccer field. But sometimes it's hard to move forward with certain careers when juggling children's schedules and needs. And as they grow, it doesn't get easier. The truth is, at least when kids enter middle school and high school, the demands on mothers--and fathers--increase. I can't speak for parents of children who can drive, but for the 16 and under set, one of the key requirements for parenting, aside from providing room, board and unconditional love, involves driving. As a chauffeur, we cart of our kids to and from school, practices, dances, play dates, dentist, doctor and orthodontist appointments. Which is why many moms are choosing careers that allow more flexibility with their schedules. Enter the "momtrepreneur," moms who are entrepreneurs. (I wish I'd coined the word, but I read it somewhere.) Kate Fralin (above), a mother of two teenagers and a ten year-old, is a classic momtrepreneur. After years in the corporate world--she was director of communications for Fannie Mae for eight years, then a private consultant for several major businesses--Kate started "Good Jeans," (www.goodjeanscompany.com) a business that makes custom jean jackets lined with silk scarves. Except for trunk shows, Kate works from home. "You can control your schedule and pick and choose shows. I do the majority of work when the kids are at school." Aside from the financial benefits of owning a business---Good Jeans is "in the black," and she donates many jackets to charitable causes--Kate says her children benefit as well. "I think it teaches them there are different types of jobs out there other than sitting behind a desk. Sometimes you have to adapt to the changing environment--whether it's children or the economy." Adapting to the changing environment is what Anne Douglas Freeman did earlier this year. After getting divorced and leaving her job at a local art gallery, Anne created "Anna Banana Arts and Crafts" (www.annabananaartsandcrafts.com). The mother of a 14-year-old son, Anne has gone from selling art to collectors and corporations to teaching 3 to 5-year-olds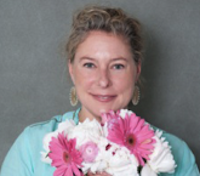 about art. "The best part is that I get to be creative and think of fun projects for children," Anne says. Before starting her own business, Anne says she often felt conflicted about work and motherhood. "I felt guilty a lot. That was the worst part. Sometimes I had to leave the the gallery to take care of a sick child. And then you feel guilty for that?" Now Anne creates her own hours, offering art classes to young children while her teen is at school. She is also working on a children's book about art. " I work from 9 to 2:30; the hours are perfect. I love what I'm doing and I've been to every one of my son's soccer games." Elizabeth Eberhardt Thorp is another momtrepreneur-extraordinaire. A writer with three girls under the age of eight, Elizabeth runs a PR business, representing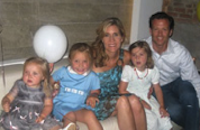 local and international businesses like Julia Farr, LLC, AREVA, and the New Republic Magazine, among others. And in her spare time, she's managed to launch Poshbrood.com (www.Poshbrood.com), an upscale family travel site geared toward "busy moms and their brood." "Poshbrood.com basically started because I'd published so many travel stories over the years and had amassed a ginormous folder of fantastic family hotels, resorts and villas along the way," Elizabeth says. "A girlfriend suggested corralling the findings in one spot--et voila! Poshbrood was born." With their growing businesses and broods, hopefully these moms will find time for a vacation. I wonder if Poshbrood.com has any information on biking trips?