Back in business, Georgetown sparkles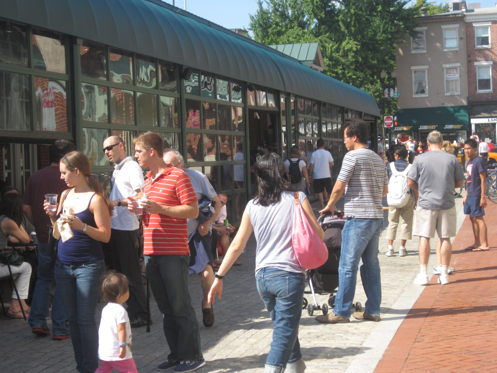 Georgetown was back in business Sunday as residents and tourists streamed into the streets not to see the damage (minimal) but to shop and enjoy a sparkling Sunday. Cars and even tree leaves seemed to glisten in the wake of Hurricane Irene. As students returned in preparation for the first day back to school at Georgetown University, shopping bags filled the sidewalks.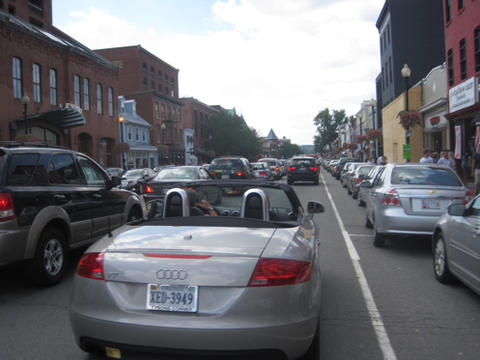 The shoppers were welcome after a slow Saturday, merchants reported. The Apple Store closed at 6:00 pm as Irene invaded -- three hours early. "It was very slow," said a sales clerk. The team at Washington Sports Club toughed it out until 8:00 pm -- the regular closing time for the gym.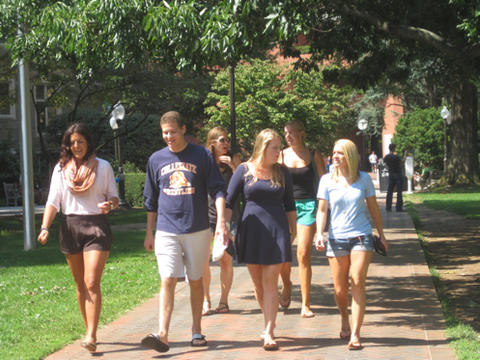 Pepco crews said Georgetown did not experience widespread power loss, largely because electric wires are by and large underground. "We were working downtown, where there was a problem," said one crew, looking a bit bleary-eyed after a clean-up day that started very early. "We just came to Georgetown for lunch."