Aviva Kempner: A sentimental journey
Washington doesn't have many local moviemakers, artists who make movies that have a broad following beyond the national political scene. Aviva Kempner is the exception and most prominent. She is an award-winning documentarian best known for The Life and Times of Hank Greenberg, about the Detroit Tiger slugger who refused to play on the Jewish Holy Day of Yom Kippur, and Yoo-Hoo, Mrs. Goldberg, about Molly Goldberg, the creator of the popular radio and TV sit com of the 40s and 50s. Kempner is also known for her stalwart support of the Washington Nationals and regular salon-style evenings at her ho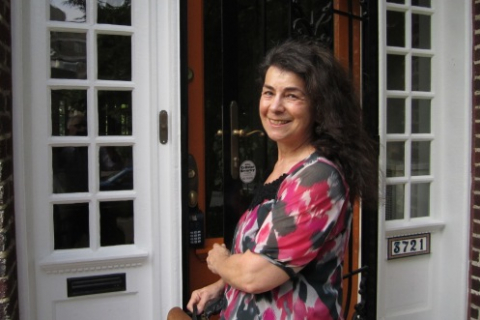 me -- she might be compared to Gertrude Stein. But the set of Aviva's salons is changing. She has put her house on Jenifer Street in Chevy Chase, just east of Connecticut Avenue, up for sale to move into a more manageable space, still close to the Avalon Theatre and Politics & Prose. Aviva recently took us on a sentimental journey to talk about her 20 years of memories in the house has, as a moviemaker, as a social maven — and as a center of political engagement in Washington. If the walls could talk, they would tell of dinners, receptions and events with Claude Lelouch, the maker of A Man and A Woman, with Czesław Miłosz, the Nobel laureate poet, with filmmakers from France, Germany, Hollywood, Israel, Switzerland, Argentina, Chile and with the participants in FilmFest DC, the Jewish Film Festival and Silverdocs.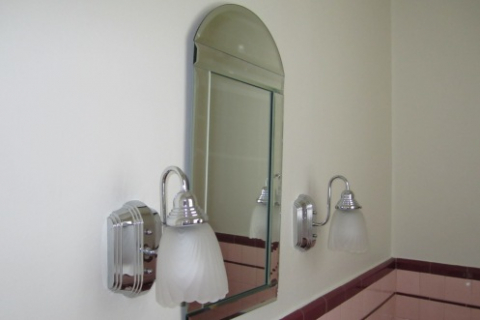 Politically, she hosted Mayor Vincent Gray, Ward 3 Councilmember Mary Cheh and former School Board President Robert Bobb in their winning campaigns. And she always had a yard sign for D.C. Vote and other causes.
Aviva, at turns nostalgic and practical, points out the original 1915 Wardman touches, including high ceilings, huge windows, columns, two fireplaces, winding staircase and spectacular inlaid floors. "When I lived here, the walls represented the colors of my mother's palette," she said, referring to the artist Helen Kovensky. Now they are white "to sell."
A presto, Aviva!