August 26th Walking Tour of Georgetown with Cupcakes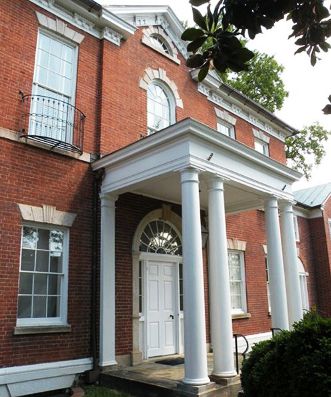 Is there a better combo than cupcakes and Georgetown? We don't think so.
The first mention of a cake produced in a cup goes all the way back to 1796, in the cookbook, "American Cookery" by Ameila Simmons. The first reference and recipe for an actual "cupcake" is in an 1828 cookbook.
Join Dwane Starlin, member of the Guild of Professional Tour Guides, for a delightful walking tour of Georgetown- with history and cupcakes! The tour will begin at Dumbarton House and make stops at three cupcake shops in Georgetown: Baked & Wired, Sprinkles, and Georgetown Cupcake.
The ticket price of $20 includes one cupcake from each shop. Please note, the tour will not return to Dumbarton House, but will end at Sprinkles.
Comfy walking shoes a must! No pets, please.
Meet at the corner of Q and 27th Streets, NW (by the garden gates)
Tour starts at 10:00 am sharp
Rain or shine
2 hour tour
Cash or check only (or prepaid)
No pets allowed
Wear comfortable shoes and clothing
Pre-paid reservations are highly encouraged to ensure that cupcakes can be reserved for event attendees.