Asia Society Dedication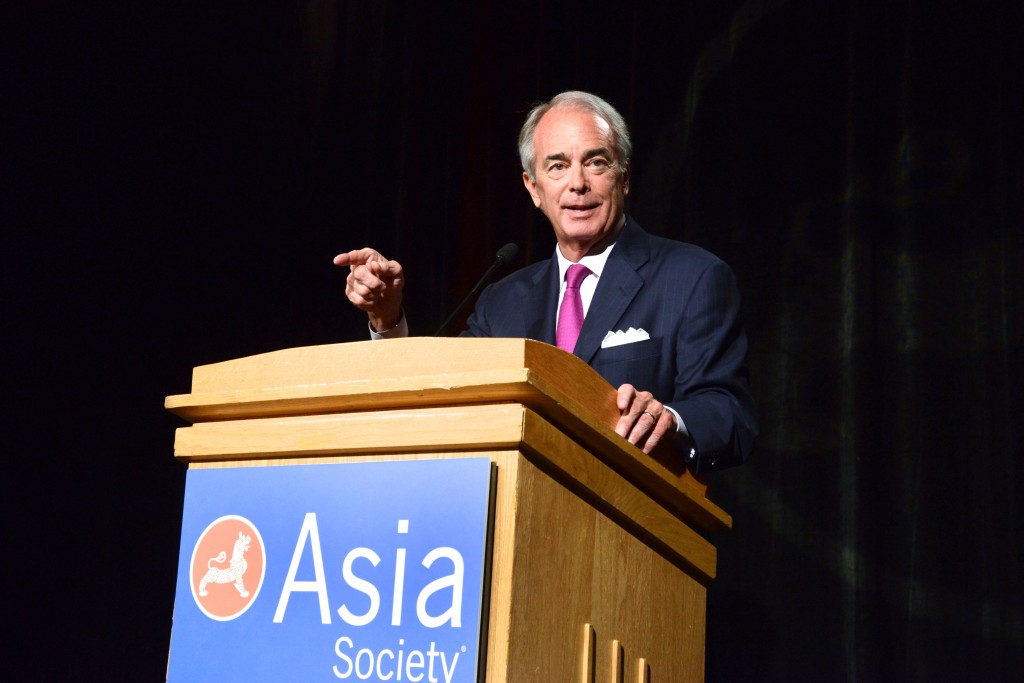 Increased awareness of the growing interconnection between the United States and Asia and the need for a networking collaboration was the theme emphasized by each of the prestigious speakers at the Asia Society Awards Dinner on Tuesday night at the Four Seasons Hotel. The audience included a score of ambassadors along with members of Congress, senior U.S. government officials and global business leaders.
The energetic dinner chairman, James E. Rogers, bounded onto the stage with a warm and rousing greeting for the audience―perhaps not surprising, he is the Chairman, President and Chief Executive Officer of Charlotte-based Duke Energy, and he probably uses a lot of it to handle all those positions. Duke Energy is the largest power holding company in the United States, distributing power to seven million customers. Its founder in 1900 was the tobacco and hydroelectric power tycoon James Buchanan "Buck" Duke, who made his fortune with the consolidated American Tobacco Company, and whose daughter was the legendary heiress Doris Duke, horticulturalist, art collector and philanthropist beloved of the tabloids.