'From the Ashes'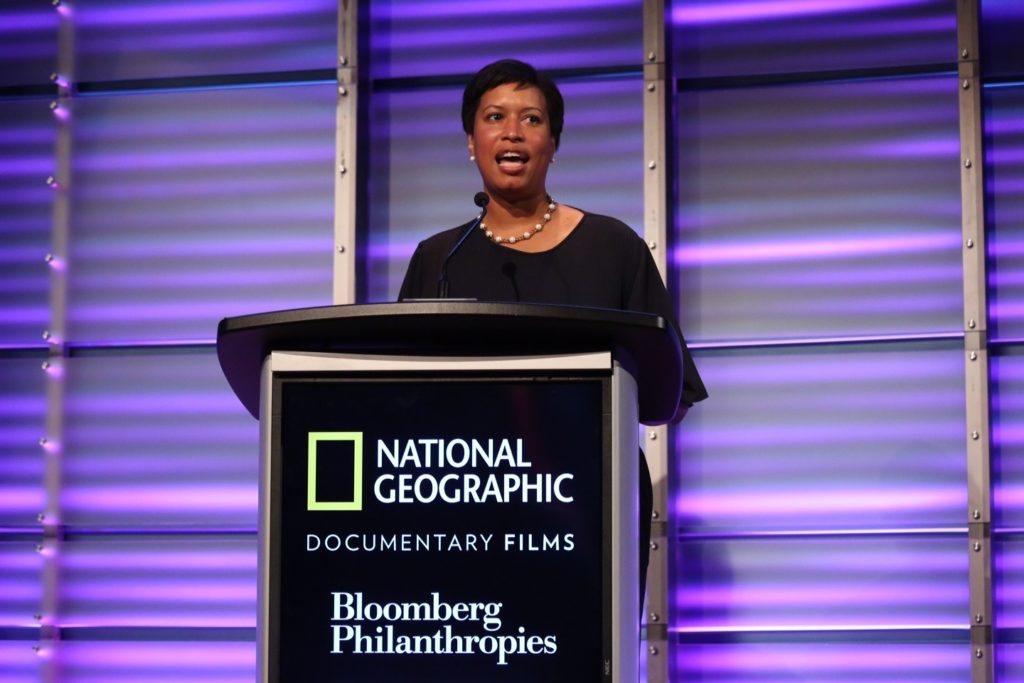 by guest contributor Tammy Haddad
Just as President Trump has announced plans to withdraw the United States from the Paris Accord, National Geographic, Bloomberg Philanthropies and Mayor Muriel Bowser joined forces to host the timely screening of From the Ashes, a National Geographic Documentary Film shown at NatGeo Headquarters. Directed by award-winning filmmaker Michael Bonfiglio, produced by the Academy Award and Emmy-winning production company RadicalMedia and supported by Bloomberg Philanthropies, From the Ashes explores one of the most contentious topics — energy production, coal and the mining industry. From the Ashes arrived in the Nation's capital as mayors across the country, including Mayor Bowser, are committing to adopt, honor, and uphold the goals of the Paris Agreement.
"We are proud to host this screening in Washington, DC where we understand that the effects of climate change are already here, and that without proper planning and collaboration, they will be catastrophic," said Mayor Bowser. "Fortunately, I am confident that leaders around the country will continue to think globally, act locally, and ensure that our nation remains a strong partner in the fight against climate change."
From the Ashes captures Americans in communities across the country as they wrestle with the legacy of the coal industry, and what its future should look like under the Trump administration. From Appalachia to the West's Powder River Basin, the film goes beyond the rhetoric of the "war on coal" to present compelling and often heartbreaking stories about what is at stake for our economy, health, climate and communities.