Arturo Sandoval Live at Blues Alley Nov. 14-17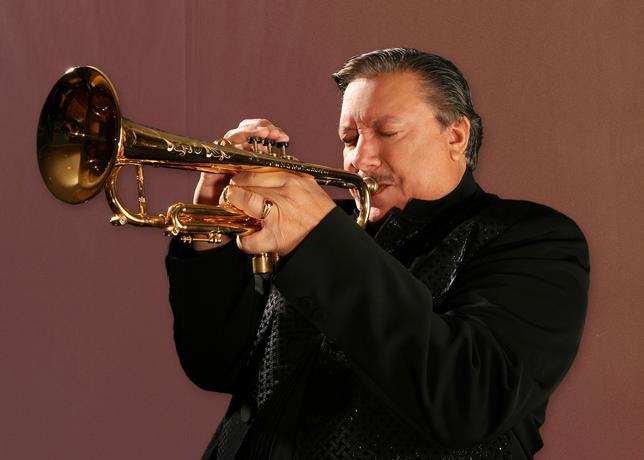 Arturo Sandoval will be performing live at Blues Alley November 14 through 17, 2019. Purchase tickets here.
A protégé of the legendary jazz master Dizzy Gillespie, Sandoval was born in Artemisa, a small town in the outskirts of Havana, Cuba, on November 6, 1949, just two years after Gillespie became the first musician to bring Latin influences into American Jazz. Sandoval began studying classical trumpet at the age of twelve, but it didn't take him long to catch the excitement of the jazz world. He has since evolved into one of the world's most acknowledged guardians of jazz trumpet and flugelhorn, as well as a renowned classical artist, pianist and composer.
Sandoval is also a renowned classical musician, performing regularly with the leading symphony orchestras from around the world. Arturo has composed his own "Concerto for Trumpet & Orchestra", which can be heard on "Arturo Sandoval: "The Classical Album." Arturo has performed with the foremost orchestras in the country as well as abroad and recorded John Williams' Trumpet Concerto with the London Symphony Orchestra. His classical artistry has earned him the respect and admiration from the most prestigious conductors, composers and symphony orchestras worldwide.
Arturo Sandoval's versatility can be heard on recordings with everyone from Dizzy Gillespie, Woody Herman, Woody Shaw, Michel Legrand, Josh Groban, Tony Bennett, Bill Conti, and Stan Getz to Johnny Mathis, Frank Sinatra, Paul Anka, Rod Stewart and Alicia Keys amongst many others. He has performed with John Williams with the Boston Pops, and in the Super bowl with Tony Bennett and Patti LaBelle.
Presidential Medal of Freedom Recipient
10 time Grammy Award Winner Emmy Award Recipient 6 Time Billboard Award Winner 2015 Hispanic Heritage Award Recipient 2016 Honorary Doctorate recipient in Fine Arts from The University of Notre Dame
"Born into poverty in Cuba and held back by his government, he risked everything to share his gifts with the world. In the decades since, this astonishing trumpeter, pianist and composer has inspired audiences in every corner of the world and awakened a new generation of great performers. He remains one of the best ever to play."
*/
–Barack Obama (presenting Arturo Sandoval The Presidential Medal of Freedom