Artomatic SurrealDC Halloween Masquerade at Washington Harbour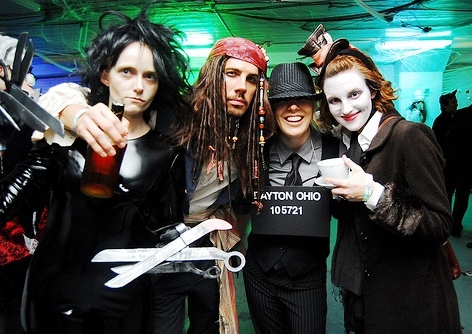 Artomatic's SurrealDC Halloween Masquerade is back by popular demand for the third consecutive year. The celebration will be held at Washington Harbour in Georgetown (3050 K St NW) on Saturday October 29, 2011 from 8:00 pm to 2:00 am. The theme is 'Magical Halloween Masquerade'.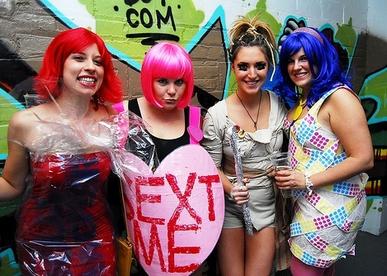 This year, the event will not only feature the return of the popular SurrealDC Costume Contest, it will also present multiple performing areas & art installations by D.C.'s myriad of talented artists. Artomatic SurrealDC is looking to crown the scariest, craziest, funniest, sexiest, most original and creative costume dressers with choice prizes included. It will be a fabulous evening full of mayhem and fun. As our British guest band Monroe said, "We were invited to play at the Surreal DC Mansion Halloween Ball (2010), It was definitely the best night we have had since we got here."
In addition to the two performing stages that include Monroe, Atoms Apart, DJ Sequioa, Ramiro & Imperial, Color School, SNRG, DJ Asu Rock and many others,there will also be a special fire performance to welcome each guest. Stroll down the 'Valley of Fear' to experience the mind bending paintings or wander into the thematic installations along the 'Lairs of Salem Witches'. Dance through the night at the 'Ring of Fire' with our versatile DJs or retreat to the private 'Hell's Corner' to enjoy the panoramic view of the Potomac River.
Admission to SurrealDC 2011 is $25. Tickets can be purchased online and will not be sold at the door. For more detailed information, please visit www.artomatic.org
Sponsors, partners and supporters include the Washington Harbour, MRP Realty, Flying Dog Brewery, iStrategyLabs, Nagaa Events, Mischief DC and Anime Mid Atlantic.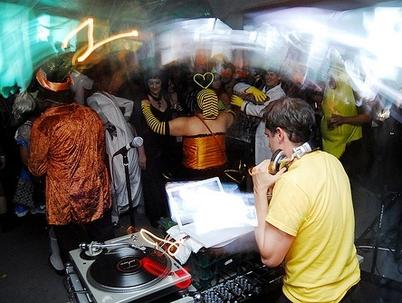 Artomatic creates community, builds audience and expands economic development by transforming available space into a playground for artistic expression. Unjuried events showcase creative work in visual art, music, film, performance, and fashion. Artomatic is a 501 (c) (3) non-profit organization headed by a volunteer Board of Directors and is funded in part by the D.C. Commission on the Arts and Humanities, an agency supported by the National Endowment for the Arts. www.artomatic.org