Art & Sentiment To Be Displayed at Egyptian-Themed Exhibition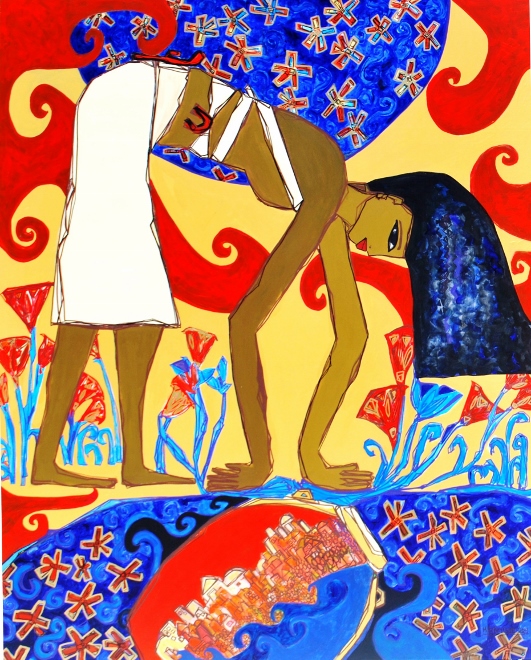 The paintings of Egyptian-American artist Mona El-Bayoumi will be exhibited at a reception sponsored by Syra Arts at the Alla Rogers Gallery in Georgetown's Canal Square from 6 pm-8 pm on Thursday September 19.
"'Dig Out' is my hue on the current uprising in Egypt," said El-Bayoumi, who was born in Egypt. "It represents my reserved optimism for Egypt in the hope that it returns to its more glorious, productive and dignified days."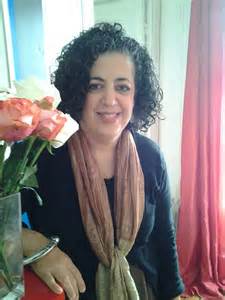 Her work has been featured in galleries and institutions in the United States and internationally, notably in Cairo, Paris and Johannesburg.
"I hope my colors and compositions take the viewer to all the different emotions that Egypt has gone through and leaves them with new visions," said El-Bayoumi, who has a home studio in the DC Metropolitan Area.
"During the past months, like many who have followed the happenings in Egypt, I, too, have been taken in many directions as both a spectator and an artist, I was drawn to more varying colors for this show, colors which reflect hope, anger and optimism…reflecting the different directions my homeland has gone in over the past few years."
Syra Arts displays works of art and jewelry at the Alla Rogers Gallery. Syra Arts was formed by Sylvia Ragheb who spends time at her homes in Georgetown, McLean, Va., and in Egypt.
The reception/exhibition is open and free to the public. The exhibition goes through Oct. 10. The gallery is at 1054 31st Street NW near the Capella Hotel.
For more information; www.syra-arts.com