Art at Paolo's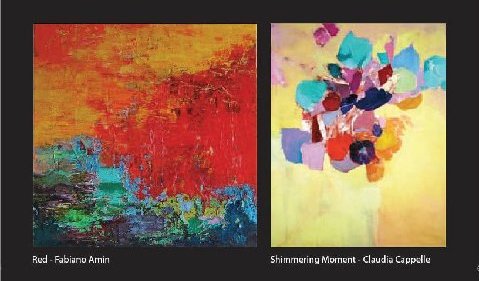 "I believe that growing up in Brasil close to the ocean and seeing all the movement, dancing, and music has a lot to do with my work. I mix the beach—the color of a tropical country with the 'craziness' of a city life—in my art," says artist Fabiano Amin. "We can talk with colors."Beginning September 2 and running through October 28, 2012 is an exhbit, represented by Zenith Gallery of work by Fabiano Amin and Claudia Cappelle at Paolo's Georgetown.
Meet the artists at a reception September 18th from 6:00 to 8:00 pm.
Paolo's is located at 1303 Wisconisin Avenue.