The Art Museum of the Americas-a hidden gem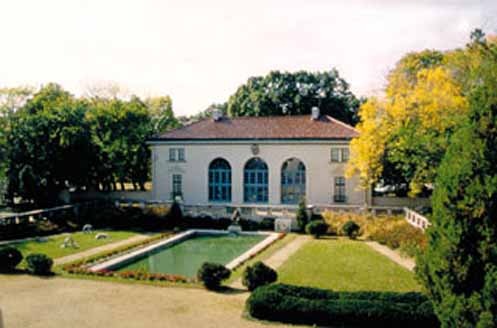 You might have noticed a subtle theme in this column recently. In light of the threatened proposed arts budget cut of over $500,000 to the DC Commission on the Arts and Humanities—a potential cut in arts funding… again, my soapbox has theaters and paintings and dancers and museums painted on it in bold living color. The arts have been cut 4 times in 3 years. Hello? I have this column from which to preach from said soapbox. So being a supporter of the arts, I'm here to remind you what treasures we have, and perhaps the importance of maintaining and supporting them….because I can. Most of us are aware of institutions such as the Smithsonian, the National Gallery of Art and the Hirshhorn. Let me see a show of hands from those who are aware of the little gem on 18th Street, a scant three blocks from the White House--OAS' Art Museum of the Americas? I thought so. Or, you may know it's there, but have you ventured inside its early 20th century architecturally breathtaking building doors?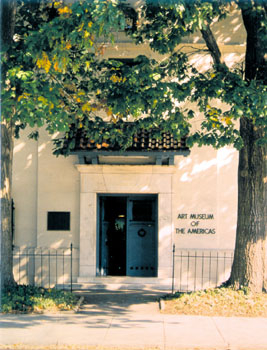 If you haven't, perhaps you should. A little background: Established in 1976, the AMA houses more than 2000 pieces important contemporary Latin and Caribbean artwork in its permanent collection as well as rotating traveling exhibits and extensive public programs like tours, independent films, discussions, concerts and after hours receptions. Their Art After Dark program this past summer alone garnered over 500 guests. The AMA also offers educational programs for children for as low as $10 per participant by appointment—allowing children ages 7-15, (suggested age ranges vary depending on which program is selected) to foster their creative talent by delving into everything from making corn husk dolls to friendship bracelets. Currently featured until January 2nd on the first floor, is Argentina in Focus: Visualizing the Concept- Cristián Segura / Sergio Vega"(contemporary art from Argentina) and the 2nd floor of the museum is featuring Vidas Minadas: Diez Años/ Mined Lives: Ten Years (photographs of landmine victims by Gervasio Sanchez). The museum will be closed for the changing of exhibits from January 3-20. Beginning on January 21st running through March 9th is About Change: Wrestling with the Image, an exhibit of contemporary art from the Caribbean.
Image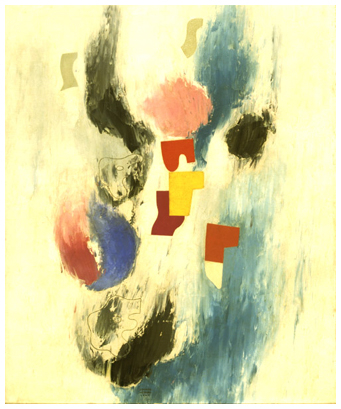 This is part of a collaborative Latin American and Caribbean emerging artist's project showcasing over 40 artists from 15 Caribbean locales. The exhibit celebrates contemporary visual arts, recognizing the contributions of art and culture in promoting a more equitable and prosperous hemisphere. Upcoming from March 24-May 22, 2011 is Corridor, an exhibit designed to showcase and unite Baltimore and Washington, D.C. - based artists in an innovative exhibition that will allow six artists from each city, to act as curator—all conceived by internationally renowned artists Soledad Salamé, Bernhard Hildebrandt, and Joyce J. Scott. Each artist represents a diversity of backgrounds and working mediums. The AMA is currently in need of raising matching funds for this exhibition that promotes our local talent. The reason I am telling you this is several-fold. As residents of whatever city we currently call our home, often we take for granted our own monuments, museums and points of interest lea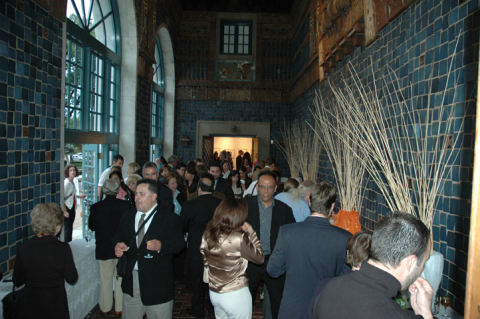 ving them for leisure travelers while we go about our day to day life—perhaps a little jaded; perhaps taking for granted, especially in DC, the amazing and varied venues of the pursuit and display of art. We lose not only the beauty of it, but the opportunity to understand our own psyche as well as other cultures through it, in a world that shrinks ever smaller. This holiday season, I'm wishing for all of us a world that is just a little brighter through the sharing of beauty, talent and the institutions that foster them. I hope we are wise enough to support them and expose our children to them. For further information and to donate or become a Friend of the OAS' AMA, log onto the OAS' Art Museum of the Americas. .