The Art of Glenstone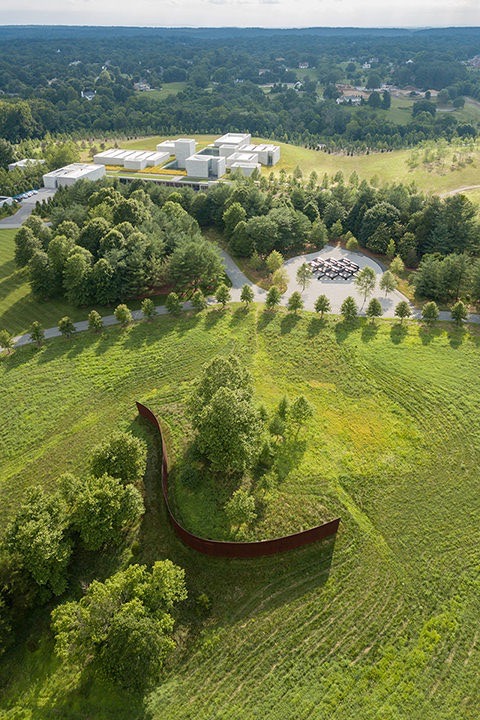 Glenstone is pure zen, a minimalist's haven and a restorative experience. It's also a private, world-class museum of modern and contemporary art on nearly 300 acres of rolling hills in Potomac, Maryland only 15 miles from DC. The name was chosen for its location on Glen Road and the indigenous carderock stone, still extracted from nearby quarries.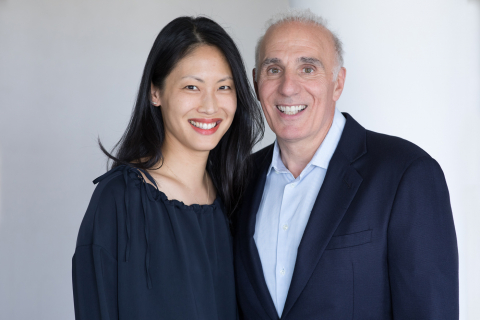 Co-founded by Emily Rales and her husband, industrialist Mitchell Rales, Glenstone Museum was developed by architect Charles Gwathmey Siegel & Associates Architects and landscaped by Peter Walker and Partners (PWP). The natural setting, designed by Adam Greenspan and Peter Walker of PWP, incorporates major works of outdoor sculpture within unspoiled meadows and woodlands.
When it first opened to the public in 2006, the museum was open only by appointment, a few days a week.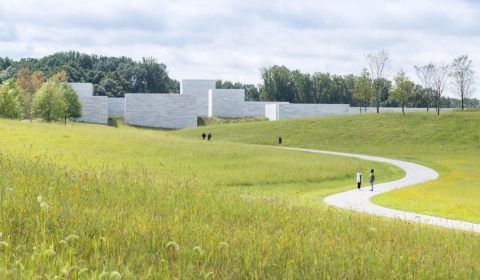 The couple's growing collection of 1,300 works of predominantly postwar and contemporary art needed a home so in 2013 they announced plans to create a second, much larger building for the museum. They acquired neighboring land, shaped the landscape and carefully created a deliberatively slow, immersive way for visitors to explore the relationship between art, architecture and landscape.
On October 4, 2018, a 204,000 square-foot structure designed by New York–based architect Thomas Phifer was opened to the public.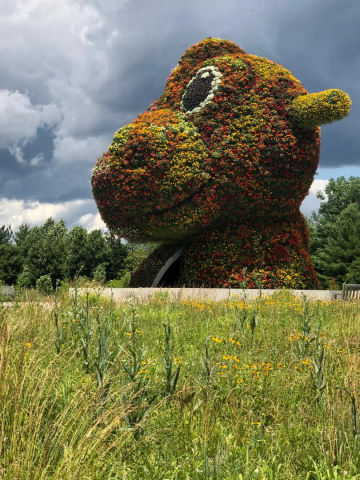 Phifer's 11 concrete galleries called Pavilions each display work by single artists, including Brice Marden, Cy Twombly, Charles Ray, and others. Connected by hallways, the galleries encircle a water garden dotted with Monet-like water lilies.
The grounds include a towering 37-foot topiary sculpture, Split-Rocker by Jeff Koons, planted with more than 25,000 live flowering plants.
There are two cafés and an arrival area with a bookshop, both situated away from the main building.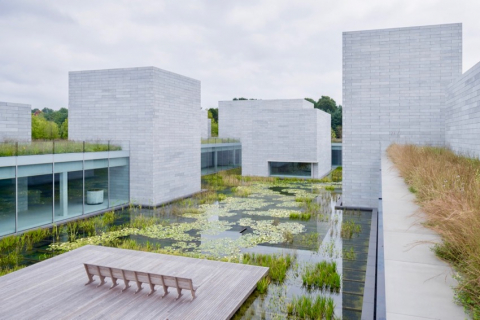 Among the prized artworks are key pieces by Andy Warhol, Willem de Kooning, Louise Bourgeois, and Jasper Johns. The Rales' Collection is based on their desire to include "iconic works that have changed the way we think about the art of our time."
*/
Admission is free but visitors must schedule their visit through Glenstone's website.