'The Art of Discovery'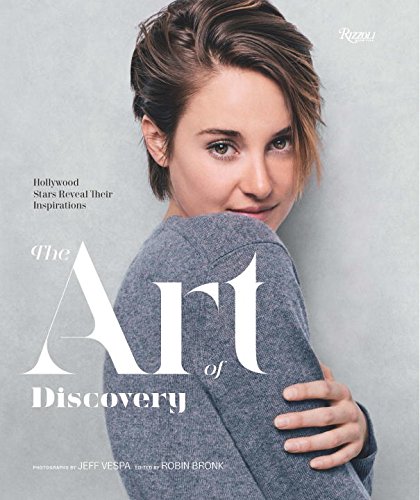 "The whole point of it is to really give you celebrities, actors unwrapped," CEO of The Creative Coalition (TCC) Robin Bronk told Hollywood on the Potomac at a book party for "The Art of Discovery" at CITIES in downtown Washington, DC.
It was so raw people cried. They laughed. We really dug deep into their psyche and we probably should have given them gifts certificates for therapy after we were done with them," she added. "Editing the book was a profound experience and a joy to work with the renown photographer Jeff Vespa, Art Director and Designer Nancy Roumey, and Renaissance Hotels."
Published by Rizzoli, the collector's edition coffee table book features intimate portraits and key inspirational moments and stories from Hollywood luminaries including Jessica Chastain, Tim Daly, Ashley Greene, Ethan Hawke, Amber Heard, Cheryl Hines, Kate Hudson, Nicole Kidman, Jared Leto, Jeremy Renner, Seth Rogen, Mark Ruffalo, Zoe Saldana, Kristen Stewart, Naomi Watts, Forest Whitaker and other icons of the entertainment industry.