Art All Night DC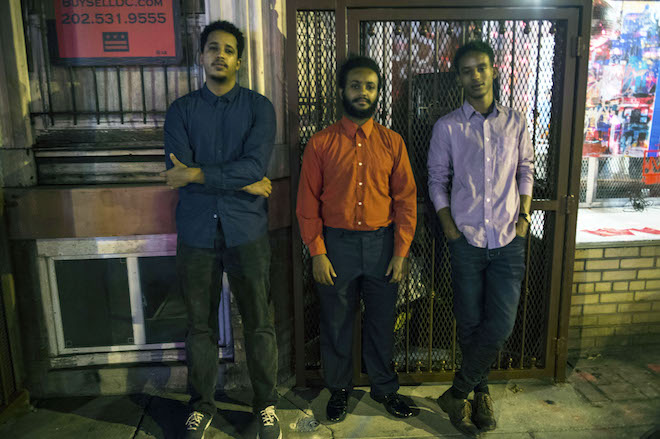 Art All Night: Nuit Blanche DC, the yearly overnight arts festival (adapted from the French Nuit Blanche), successfully threw an aesthetic blanket over certain DC neighborhoods Saturday night, to the delight of large animated crowds. The art itself, shown in participating galleries like the Mid City Artists on 9th and U Streets, was almost overshadowed by the crowds, whose numbers and party attitude I have tried to show here with my photos.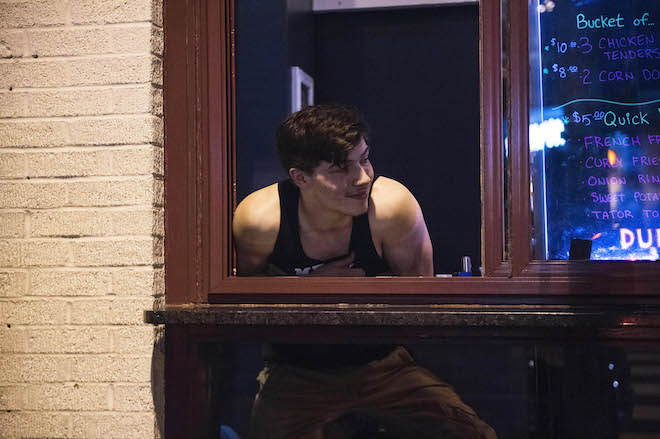 This annual art event is catching on here in DC with more and more people showing up at the all night event to see the great art and mix with peoples' experience as well.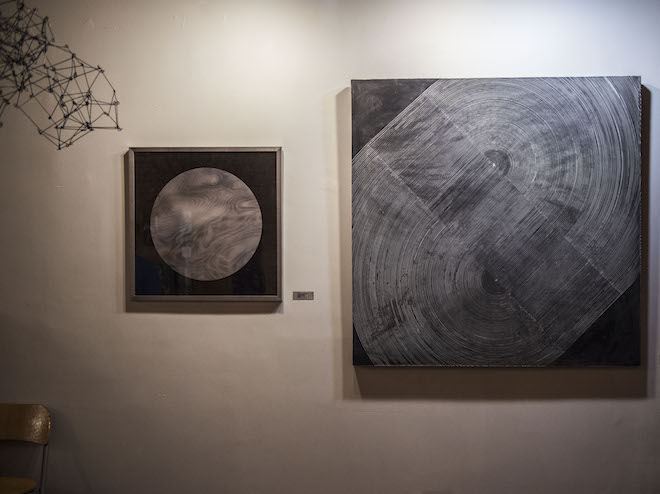 I was concentrated on the Shaw neighborhood celebration, hosted be DC's Mid City Artists at their gallery and headquarters at 9th and U Street.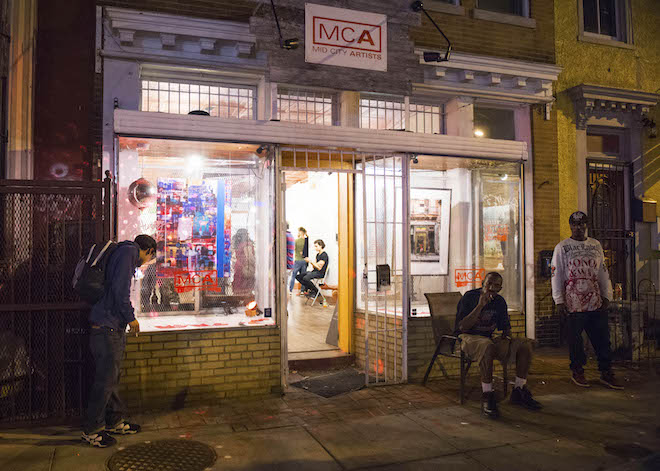 Art All Night also took place throughout the city with locations in Tenleytown, Dupont, Congress Heights, NoMa, and H Street neighborhoods.
I was driving on 295 on my way to catch the end of the Congress Heights event late Saturday night when a two-foot long steel spike came flying from the sky and smashed through my front windshield and lodged itself inches in front of my face into the dashboard of my truck.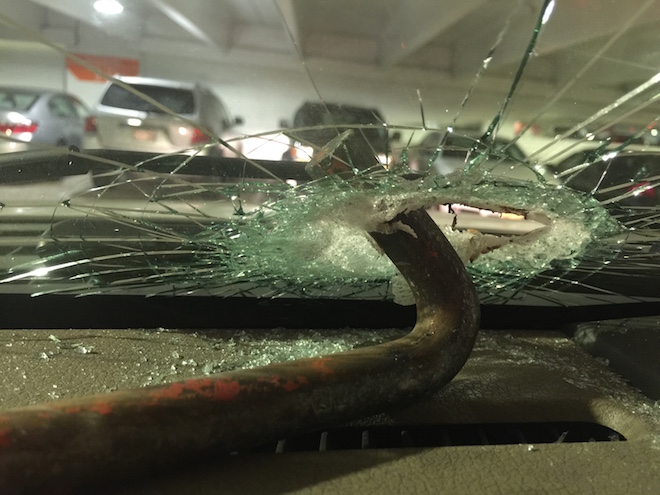 I have attached the only piece of art I viewed from Congress Heights, which is a photo of the steel spike and the window of my truck!