Architectural Tour of Georgetown July 20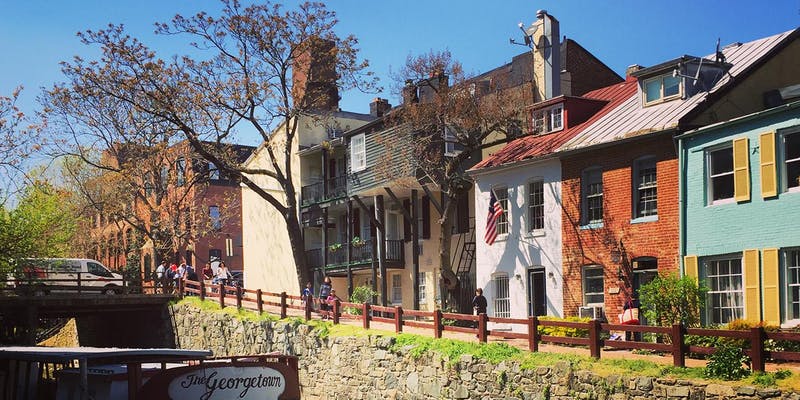 Take a walk on Saturday, July 20, 2019 starting at 10:00 am with DC Design Tours. This architectural tour of Georgetown meets at Baked & Wired, 1052 Thomas Jefferson street in Georgetown.
Established 50 years before Washington, D.C. itself, Georgetown originated as a gritty port city on the banks of the Potomac River. Despite its modest beginnings, Georgetown eventually came to play host to some of the most expensive and desirable property in the District. Home to palatial mansions, elegant cemeteries, stately churches, and a world-class university, join DC Design Tours to explore the highlights of D.C.'s most exclusive neighborhood, with a focus on architecture and urban planning.
*/
Click here for tickets.