An Architect Takes Down the Walls in the West End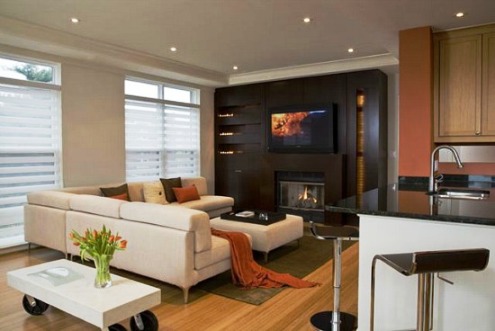 When Steve and Helene Bayder moved into their two-bedroom condo in Dumbarton Place, an office building turned luxury residences between Georgetown and Dupont Circle, in 2006 they didn't expect to renovate. But the couple felt they were constantly running into walls, which divided the home's 1,600 square feet into several different rooms.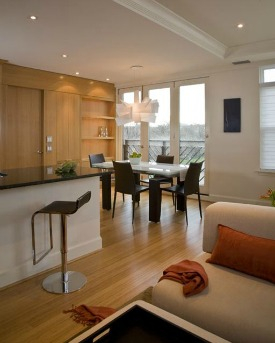 So, the couple reached out to architect Andreas Charalambous of U Street-based Forma Design to completely rethink the space.
First, they decided that walls needed to come down. A sunroom offered a bright nook, but kept some sun from hitting other rooms. The architect took down the walls, opened up the floor plan of the living room, dining room and kitchen, and allowed a flood of light to enter the main living area. The resulting renovations also allowed the dining room to open up to the outside.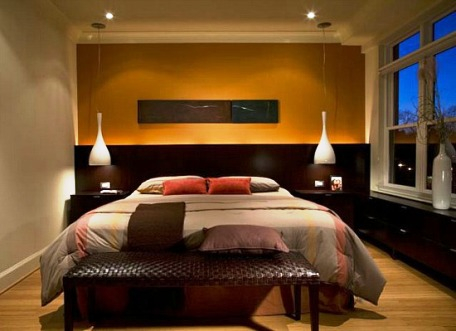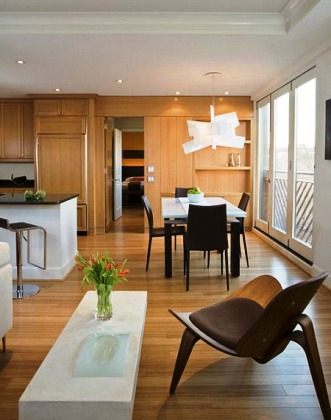 Next, built-ins and extra storage were created to house the Bayder's belongings. The couple previously lived in a large home in the suburbs. "The bedroom has no furniture," Steve told us, just a bed, a closet and built-ins. The second bedroom is optimized to be an office.
With the renovations, the unit exuded a much more modern feel, and in 2009, it won Washington Spaces "Best of Interior Design" competition. The Bayders wouldn't be selling the home, but they have retired and heading to a warmer climate.
Open house is this Sunday, December 2nd from 1:00 to 4:00 pm. Condo is at 1414 22nd Street NW, #44.
Contact Richard Newton of Washington Fine Properties for more information.
Written by Shilipi Paul of Urban Turf