Archaelogy Festival at Dumbarton House July 15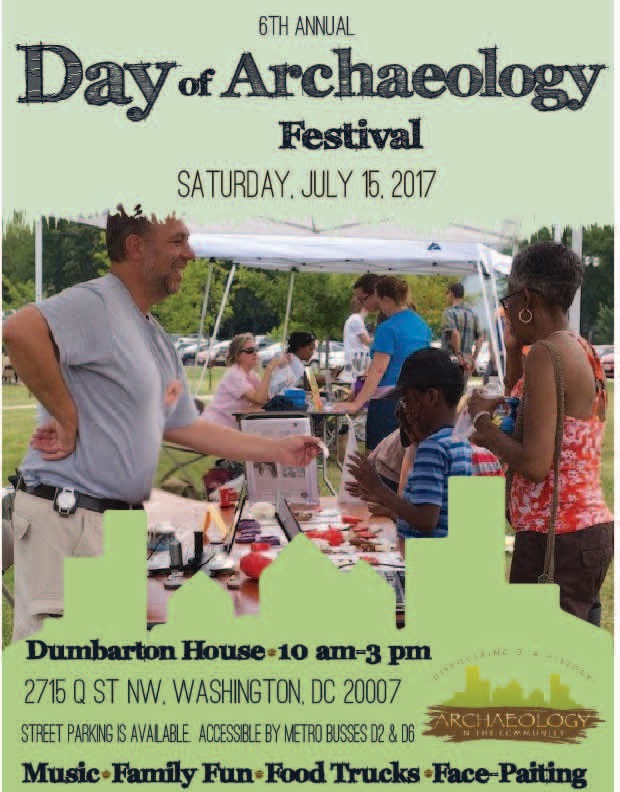 Dumbarton House is hosting Archaeology in the Community's 6th Annual Day of Archaeology Festival Saturday, July 15, 2017 from 10:00 am until 3:00 pm. Music, family fun, food trucks, face painting and free parking.
Archaeology in the Community is a nonprofit organization founded by Dr. Alexandra Jones in 2009. Dr. Jones and her team partner with educational institutions, cultural establishments and community organizations to increase community awareness of the benefits of archaeology and history through public events.
Dumbarton House is located at 2715 Q Street in Georgetown.