Appreciation: Fernando Ferre-Sacaluga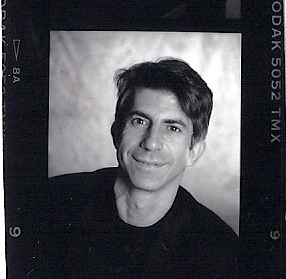 Written by Annie Groer
Fernando Ferre-Sacaluga, longtime co-owner of Bogart Salon in Georgetown who for good reason called himself "the best one-armed hairdresser in Washington," has died. He was 61, and had survived at least two near-fatal health crises. But it was arthritis in his right hand that impelled his retirement to South Florida earlier this year, and a blood clot that took his life several months later.
Damn. Fern began working his magic on my problem hair in 1974, when he gave me the only cut he said he knew at the time—a Dorothy Hammill "wedge" like the one he also sported. http://bit.ly/qP3hqJ. Over the years he marched me through a series of styles paying homage to everyone from Louis Quatorze to Mamie Eisenhower, in colors from auburn to aubergine. The only consolation in losing him so soon was the knowledge he had put up one hell of a fight in the last decade of his life.
Back in 2000, Fern--a wiry five-foot-four who was in terrific shape after finishing a 300-mile bike ride from North Carolina to Washington-- contracted Legionnaire's disease; he spent five weeks on a ventilator in an induced coma. Six months after leaving the hospital, he suffered a stroke that greatly hampered movement on his left side and required months of grueling physical therapy.
Fern was able to resume work by training an assistant to become his left arm. She would hold clients' hair straight out with a comb while he expertly cut, layered or feathered it with his good right hand. Ditto for styling. She, and several successors, would hold the blow dryer while he wielded a brush or a handful of styling product.
However impressive and inspiring this tonsorial two-fer act proved, it did add at least 15 minutes to every appointment. But it was such an ingenious solution to a serious physical affliction that most patrons willingly spent the extra time in Fern's chair. That does not mean I wasn't terrified during my first experience with his single-handedness: scissors heading toward my eyes so he could shape my bangs. We'd been together for so long by then I knew he wouldn't be offended if I protected those very eyes with my own rigid digits before I'd let him snip with, it turns out, the precision of a surgeon.
Sometime in the early part of this century, Washingtonian magazine named Ferny one of the city's top stylists, inspiring his ironic "best one-armed hairdresser" bon mot. It was almost always followed by a braying chortle that echoed throughout the second-floor salon tucked smartly between the Pleasure Chest and Filomena on lower Wisconsin Avenue.
Fernando Ferre-Sacaluga was born in Barcelona in 1950 to a Spanish mother, Maria P. Sacaluga-Jimenez Junco, and a wealthy Cuban father who left the family early on to return to Havana. Ferre and his mother settled in Montclair, N.J., but she took her young son to Havana in late 1959 after his father's death in order to claim the considerable family estate. Unfortunately, the legal work took place just as a victorious Fidel Castro came to power, and because little Fernando's travel papers were not in order, he was forced to remain in a Cuban convent school while his mother worked things out in the US. By the time she retrieved him six months later, he had learned a number of Communist marching songs, recalls Lee Walters, Fern's partner of 31 years.
A 1968 Montclair High School graduate who finished Montclair College in 1972, Fern came to Washington to attend Georgetown University in Latin American studies. But after meeting a popular local hairdresser, "Fernando decided he didn't want to be a poor student any more, so he went to hairdressing school," said Walters. By the mid-70s, he'd been hired at Bogart, an existing shop then on M Street. Fern eventually became the manager and later bought a half-interest in the salon. By 1979 he had moved Bogart around the corner to its present location. Walters, an interior designer turned hairdresser, became his partner and salon co-owner.
In recent years, the two began breeding Havanese dogs, several generations of which skittered around the shop. In addition to his salon clientele, Fernando also did the hair of such visiting stars as Barbra Streisand, Donna Karan and Rosemary Clooney. There are no immediate survivors, but he leaves countless friends grateful for his joie de vivre, his outrageous laugh and yes, the single-handed magic he wrought on our hair.