Applause for GU's Plan for On-Campus Parties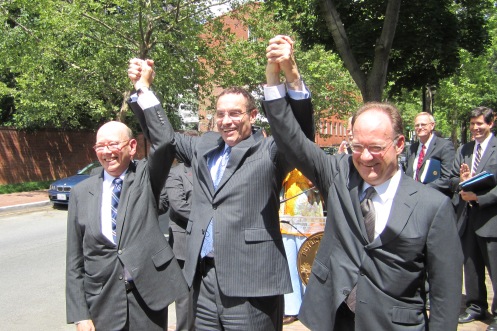 It must have been the sound that reached all the way to Georgetown University President John DeGioia's ears. What was it? It was the spontaneous applause at the Advisory Neighborhood Commission on Tuesday evening for two of his top lieutenants, Todd Olson, dean of students, and Lauralyn Lee, associate vice president for community engagement. The clapping was for the list of measures planned by GU to make it more attractive for students to socialize and party on-campus and not in the nearby residential neighborhoods of Georgetown, Burleith and Foxhall.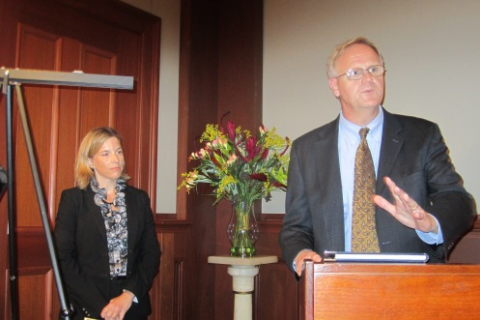 The specific steps include on-campus food trucks on Thursday, Friday and Saturday nights, pub and lounge space in the new student center, removing the registration requirement for on-campus parties and a commitment to house 90% of undergrads on campus by 2025. Off-campus students will have to deal with a new GU police chief who will make sure that student misbehavior faces "as much consequences as appropriate," according to Olson.
Commissioner Ed Solomon voiced his appreciation and thinks GU intends to keep its promises to the community this time. "This sounds like Groundhog Day," he said, referring to the movie where Bill Murray has to keep reliving a day in his life. However, "a new day has come…with a new "partnership with the highest levels of the university."
The GU actions are part of a community-university-city agreement for GU's future growth, including a new 100 acre campus, that was announced by Mayor Vincent Gray in June.