Anthropologie's Tweet Knob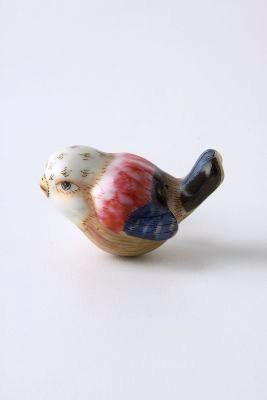 This is what happens when you watch too much HGTV, and especially Lara Spencer's Flea Market Flip. Everything begins to look like an opportunity for a weekend stripping and staining project.
Anthropologie always carries a quirky fun selection of door knobs, but this one is so seasonally cute, had to give it a "Tweet Out."
One size and design (1.5" wide with a 2" projection) in porcelain, $10.
Anthropologie is located at 3222 M Street. Tel: 202.337.1363