Anthony Lanier visits Cheh event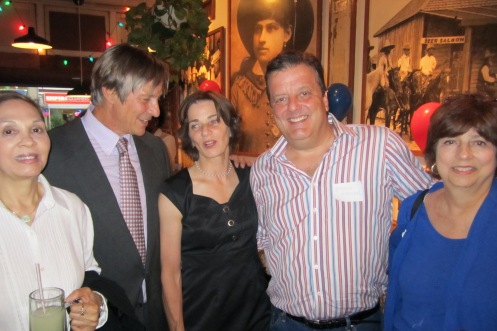 He's a hard-charging, multi-lingual real estate developer who has defeated opponents of every kind to pursue his development projects, mostly in Georgetown.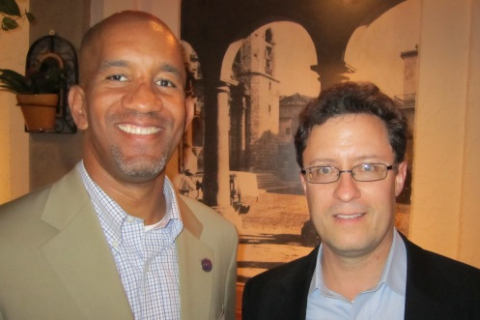 She's a studious constitutional law professor who rides a bike and as a Councilmember has supported causes like animal rights and good government.
It's a perfect romantic comedy set-up, but in this case, a professional partnership could be a more riveting plotline for D.C. residents.
Anthony Lanier attended Councilmember Mary Cheh's constituent services fundraiser last week at Cactus Cantina, just up the road from his hundreds of thousands of square feet of commercial and retail construction in Georgetown.
Could Lanier have designs (no pun intended) on Cleveland Park, Tenley, Friendship Heights?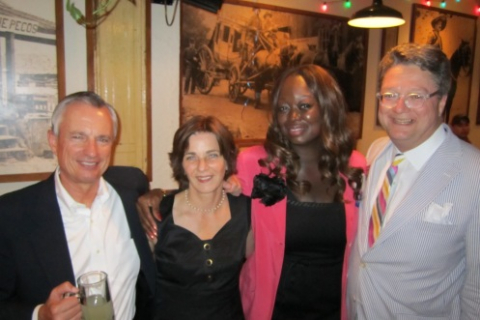 Or maybe he is just getting to know the Councilmember better after last week's Monday night massacre at the Wilson Building that stripped popular bike-and-bus-loving Tommy Wells of his chairmanship of the powerful transportation committee, turning that portfolio, along with environment and public works, over to Cheh.
Lanier has some transportation ideas of his own.
Lanier has called M Street a "six-lane highway" running through Georgetown. "Who needs M St.? Nobody in Georgetown needs M St.," Lanier told the Georgetown Patch.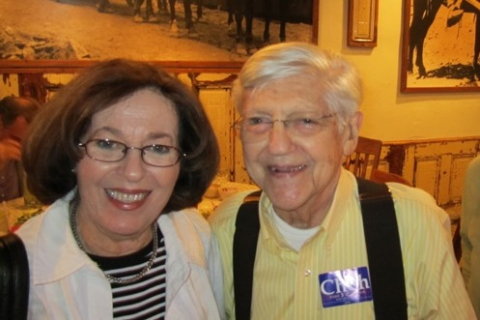 The developer would like to see the main street closed to through-traffic to keep drivers from using it as a thoroughfare to downtown. "We should be like every other civilized city -- convert into a pedestrian-oriented environment," Lanier was quoted as saying.
Lanier is a fan of two-wheel transportation, too. Maybe they could start the conversation on a bicycle built for two.