Another Shakespeare GALA: Another Day to Remember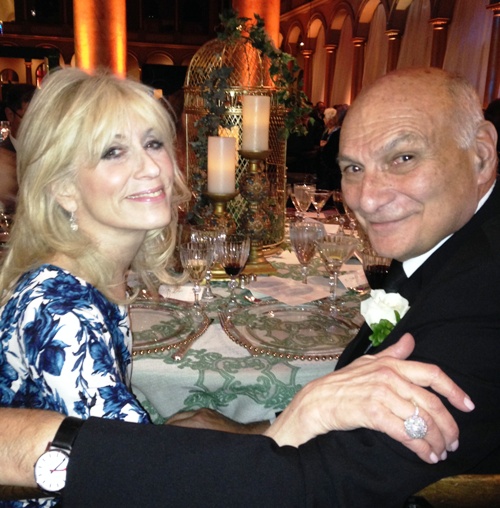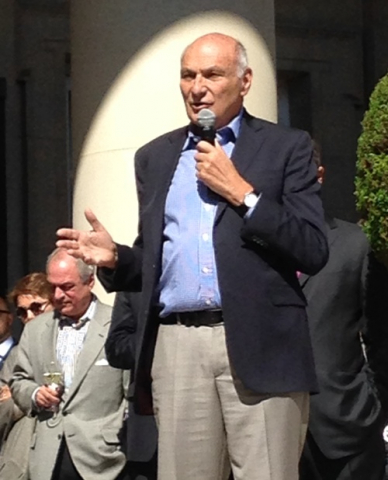 Sunday dawned cold and clear, a great day for the Annual Shakespeare GALA. The Gala events began with brunch at the British Ambassador's residence. A delicious brunch buffet was served and by noon the weather had gotten warm enough that everyone headed out to the beautiful gardens to bask in the sun. Ambassador and Lady Westmacott were as usual incredibly gracious hosts.
This year's Gala honored three incredible actors, Diana Rigg, John Hurt and Stacey Keach, with the prestigious William Shakespeare Award for Classical Theatre which like other major awards is known by a shortened name; the Will Award. Unfortunately Diana Rigg was under the weather and couldn't attend. But everyone was excited to meet and chat with John Hurt and Stacy Keach and their charming wives. I had the good fortune of meeting Stacy Keach last season when he played Falstaff so brilliantly at the Harman Theatre.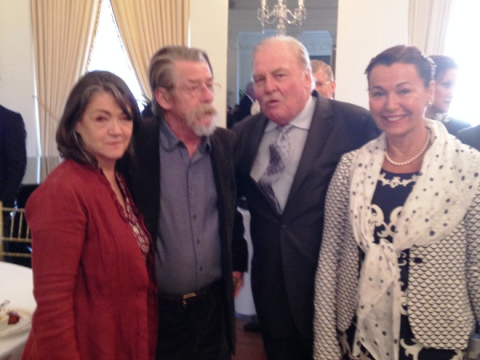 The Gala is a benefit for the Shakespeare Theatre Company's education fund and a huge round of applause went up when Michael Klein, Chair of the Board of STC, announced that for the first time the Gala had raised more than $1 million. Kudo's to Gala Co-chairs Meg and John Hauge and Suzanne and Glen Youngkin and their Gala committee. Klein also awarded the Sidney Harman Award for Philanthropy in the Arts to the Beech Street Foundation. Accepting for the foundation were its co-trustees Jeffrey D. Bauman and his wife Linda Feinberg.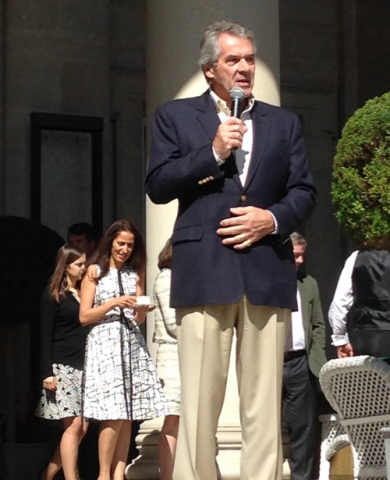 The evening performance lived up to all expectations. The Will awards were presented to the honorees by the incomparable Michael Kahn, Artistic Director of the Shakespeare Theatre. The Mistress of Ceremonies for the evening was the incredible Judith Light who we remember for so many great roles but particularly her brilliant performance at the Shakespeare as Hedda Gabler. She introduced the various performances and kept the evening flowing with a great script by Norman Allen. The entertainment included Funk It Up About Nothin' a production by The Q Brothers with Erika Ratcliff, Clayton Stamper and GQ.
We were treated to a violin suite composed by Erich Korngold and played brilliantly by Sean Avram Carpenter and his accompanist Mary Anne Huntsman as well as dances from Doug Elkins' MO(OR)TOWN/REDUX.
The show's finale was a treat with a song from the beautiful and talented Margo Seibert along with a spotlight on three STC education program students' Jackson de Vallance, Camilla Johnson and Kelai'ah Wheelan.
After the program guests all walked over to the Building Museum for a sumptuous dinner prepared by Occasions Caterers and an evening of dancing. All-in-all another great night and success for the STC.