Another Season of NY Fashion Weeks Concludes - So What's In Store for Fall 2012?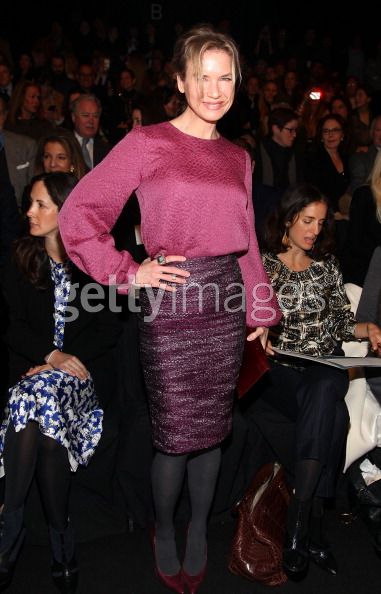 With yesterday's conclusion of New York Fashion Week, I'm sure you're wondering what's in store for Fall 2012? Well the future is looking bright and colorful. In addition to neutrals and moody hues of navy, charcoal gray and black, Fall 2012 fashions will incorporate rich colors like bold bordeauxs, rose pinks, vibrant plums, royal blues and rich teals. Elie Tahari, Catherine Malandrino and Diane von Furstenberg all showcased amazing collections embracing these beautiful hues. One of my favorite colors - army green - is also back on the scene, yay! All the while, colorblocking and ladylike looks - figure-flattering silhouettes, polka-dots, sheer tops, floral prints, hats, etc. - continue their reign in to Fall 2012, and I couldn't be happier. Designers like Rachel Zoe looked to 70's inspired looks - wide leg pants, suiting, flowy tops and suede. The suiting trend was followed by many and fellow designers like Ralph Lauren had a ball layering fabrics one might not think to normally combine - a tweed coat, wool pants and plaid socks - while Rag & Bone followed suit but added a belt outside of it all. Milly sexified a Parisian-schoolgirl look with wide-pleated short skirts paired with fitted turtlenecks, tights and fancy hats. Oh and white is IN! Forget the "no white after Labor Day" rule - designers like Proenza Schouler and Catherine Malandrino donned their models with plenty of white from head to toe, including white shoes!
Actress Renee Zellwegger (above) attending the Catherine Malandrino show during Mercedes Benz Fashion Week is Fall-ready in a dark rose silk top with a plum/rose skirt from Carolina Herrera's Fall 2012 collection and carrying a gorgeous Kara Ross "Prunella" handbag in bordeaux (close up pic below). I simply LOVE pairing rose with bordeaux, a must-do color combo for Fall 2012!
Diane von Furstenberg RTW Fall 2012
Carolina Herrera RTW Fall 2012 Collection
Milly Fall RTW 2012
Milly Fall RTW 2012
Elie Tahari RTW Fall 2012
Elie Tahari RTW Fall 2012
Victoria Beckham RTW Fall 2012
Catherine Malandrino RTW Fall 2012
Ralph Lauren RTW Fall 2012
Ralph Lauren RTW Fall 2012
Rachel Zoe RTW Fall 2012
Rachel Zoe RTW Fall 2012
Catherine Malandrino RTW Fall 2012
Catherine Malandrino RTW Fall 2012
Proenza Schouler RTW Fall 2012
Rag & Bone Fall 2012 RTW
Rachel Zoe RTW Fall 2012
As for now, it's time to gear up for Spring, but at least you know Fall has plenty of fabulous looks in store for us all!
XOXO
~MyDCStyle
Photo Credits:
Milly - Dan Lecca; Ralph Lauren - Photography//firstView and Phost/shootdigital; Catherine Malandrino - Dan Ashby; DVF - George Chinsee; Rachel Zoe - Thomas Iannconne