Another Great Night at the Skakespeare Theatre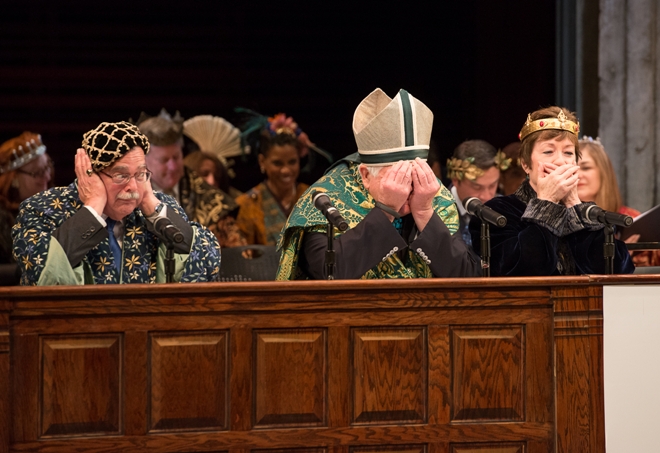 If you have never been to the Shakespeare Theatre Company's (STC) 'Will on the Hill' event you don't know what you have been missing. It is a fun filled evening with members of Congress and the media taking to the stage to recite lines they most likely would never consider in their real lives.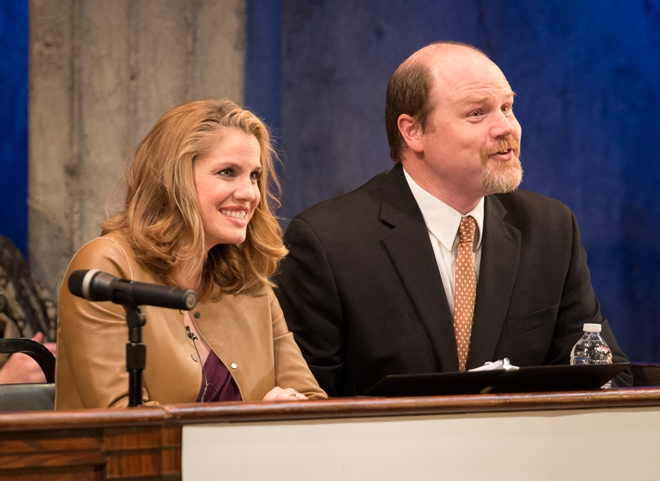 Tuesday evening's production was the eleventh year that members of Congress came to perform and the event raised nearly $500,000 for the Shakespeare Theatre's Education Department which introduces young people in D.C., Virginia and Maryland to the wonders of classical theater and the Bard. Before the main event we were treated to a performance by a group of Maryland high school students who directed, developed their own costumes and props, and acted in a production titled 'A Midsummer Night's Dream' with a design concept that had it taking place in the Kingdom of Hawaii. It was a treat to watch as young women played all the parts.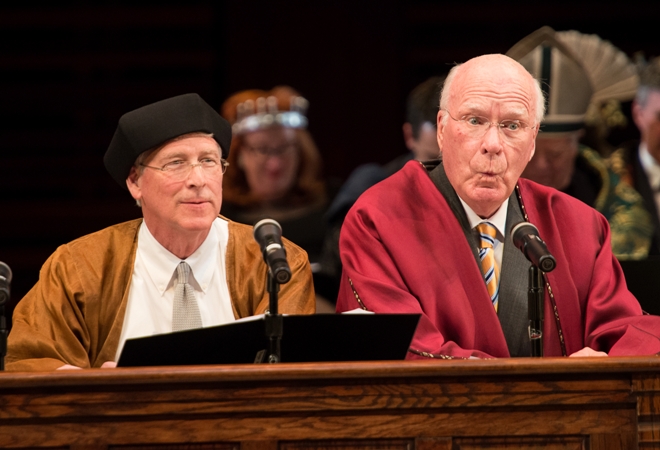 When the main event began we knew why as usual the evening began with a cocktail party. It had the effect of ensuring that everyone, including the performers, were in a relaxed state of mind. The play called Toil and Trouble was written by Peter Byrne and directed by Alan Paul. The cast included two professional actors, Anna Chlumsky who can be seen in the second season of the Emmy nominated show Veep, and Todd Scofield who has been in numerous STC productions including Two Gentlemen of Verona and Cymbeline. Members of congress and the media who lent there 'thespian talents' to the play included Senator's Susan Collins (R-ME), Patrick Leahy (D-VT), rRoger Wicker (R-MS) and members of the House of Representatives Loretta Sanchez (D-CA), Peter Roskam (R-IL), Jared Polis (D-CO), Michael Grimm (R-NY) and hit of the evening Eleanor Holmes Norton (D-DC), among many others. Just think the wonderful havoc Eleanor could create if she really had a vote. It was a truly bi-partisan evening. Media luminaries included Chris Matthews (NBC), Rita Braver (CBS) and Jonathan Allen (Politico).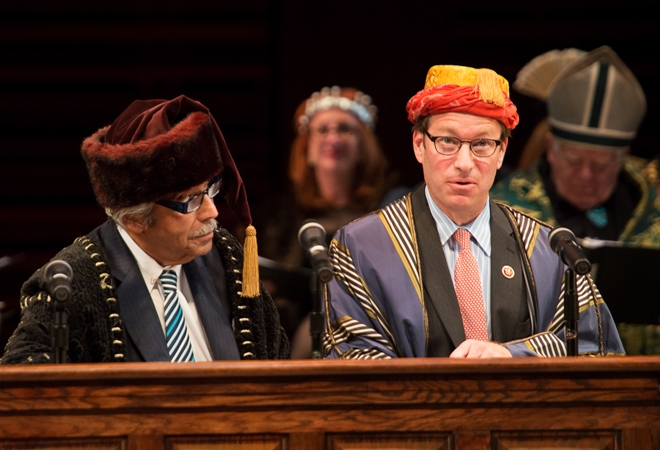 The Shakespeare Theatre Company under the artistic direction of Michael Kahn, who was recently inducted into the New York theater Hall of Fame and honored by Queen Elizabeth II with an honorary Commander of the British Empire designation, is truly one of the gems of District of Columbia. For such fun fundraisers that further education as Will on the Hill or next week's 'Mock Trial,' a special event in which members of the Supreme Court will participate, to its current brilliant productions of Wallenstein and Coriolanus running through June 2nd if you haven't yet been to the Harman Theatre you should buy your tickets today.