Andrea Bocelli Concert: An Evening to Remember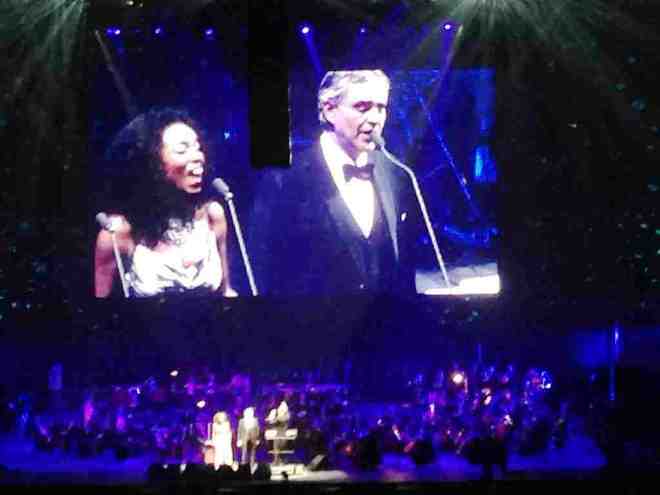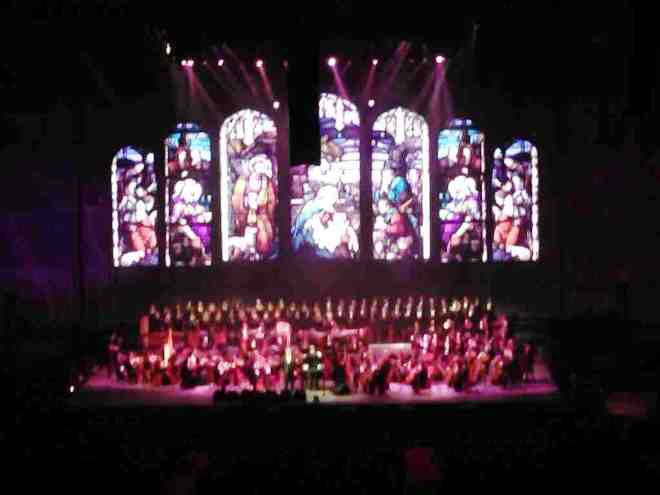 If you weren't at the Verizon Center on December 12th you missed the best concert of the year. It easily blew away Madonna's concerts and those of Beyoncé. But then they no longer have concerts but rather put on shows where the singing often seems to be secondary. They actually seem to try to keep the audience entertained with everything but their voices.
Then there is Andrea Bocelli, the blind Italian tenor who makes you reach down and feel something with each song he sings. There were actually people in tears after some of his songs and they were tears of joy. One gets caught up emotionally in the music for the entire concert. There was a packed house for his one-night only performance. At first I was worried that the Verizon Center wouldn't allow for his voice to come through as the acoustics wouldn't be good enough. But from the first song you knew that wasn't the case. His voice and those of the people who sang with him came across beautifully. Bocelli was backed by a full orchestra under the direction of conductor Eugene Kohn.
It was also great to go to a concert that had an announced starting time of 7:30 and the music actually began within five minutes of the announced time. Bocelli was led onto the stage at 7:45 and the first half of the show was an hour long but felt like ten minutes. It consisted of many operatic arias which he sang both on his own and with soprano Svetla Vassileva. There was also a full chorus to back them up and the chorus did two numbers alone with the orchestra.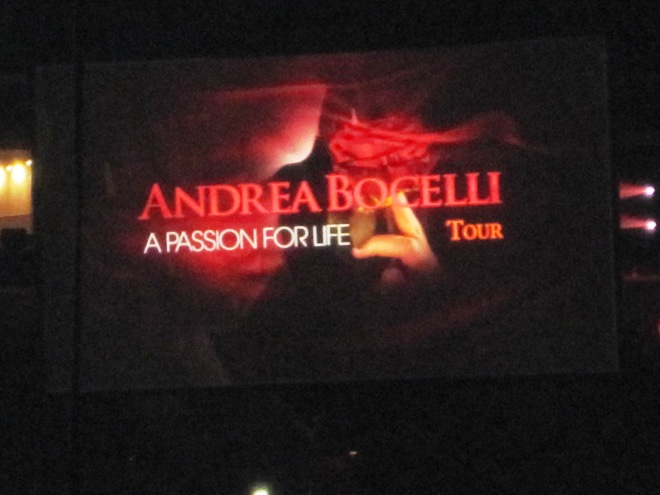 There was a twenty minute intermission and then Bocelli was joined on stage by the great Heather Headley. Headley is a Broadway star who first gained fame in The Lion King and then went on to win a Tony for her role in AIDA. She sang a version of Over the Rainbow that exceeded anything I have ever heard before. She then sang with Bocelli and the two of them made beautiful music with songs such as I Will Always Love You. Bocelli even did a beautiful version of the Elvis Presley hit Love Me Tender. A crowd favorite was Love in Portofino the title song from his album with romantic scenes from Portofino, Italy being shown on the big screen behind him.
The concert ended at 9:45 and Bocelli came out for four encores one of which was New York, New York, the only piece that seemed out of place for a D.C. concert. It made one think that we need a D.C. theme song. He could have rather done something like America the Beautiful. But his final encore was the aria Nessun Dorma (none shall sleep) from Puccini's Turandot and that brought down the house.
If you missed this concert and Bocelli is singing in any city where you are don't walk but run to get tickets. You won't regret it.