And That's the Way it Was for Peter Simon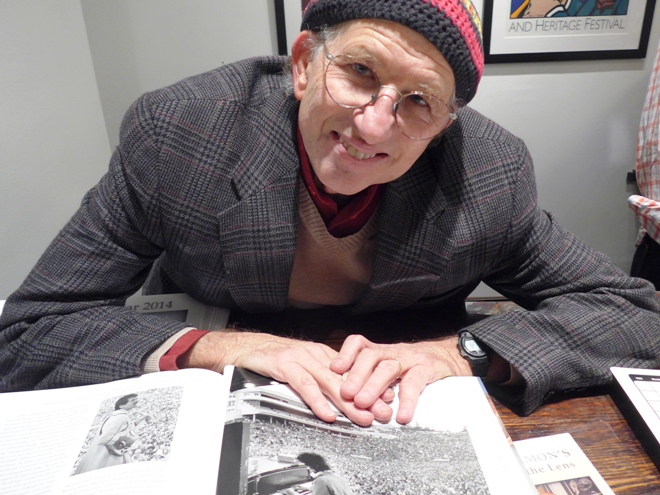 Donning the same knitted cap pictured on the cover of his new DVD, an easily recognizable Peter Simon walked in with a broad smile Friday evening. Featured photojournalist at the opening reception of Georgetown's newest music store and gallery, Hill & Dale, he greeted guests, sharing personal stories behind the permanent collection of his iconic photographs of musicians.
You know the family name and his work, but perhaps not the man. Son of publisher Richard Simon (founder of Simon & Schuster) and sister of singer Carly, Peter has been chronicling the life of his family and this nation for the past fifty years. From the March on Washington to Occupy Wall Street, Simon has been there.
"All I had was my camera," he explains. By his own admission a mediocre student, Simon photographed his way through Boston University and into a photojournalism career. From urban street life through anti-war demonstrations and hippie communes, Simon captured his spiritual journey through the 60's and 70's, meeting his wife, Ronnie, and the places he's called home along the way, including New York City, Boston, Vermont and Martha's Vineyard.
Within minutes of meeting, he asks, "I noticed walking down Wisconsin Avenue so many homeless on the street asking for money. Is that always the case here?" For this political activist, yet another example of the disparity between the haves and have nots, this time here in tony Georgetown.
After listening to Martin Luther King, Jr. deliver a speech in his hometown of Riverdale, New York, a moved 17-year old who went up to the civil rights leader and said, "Your speech tonight has changed my life."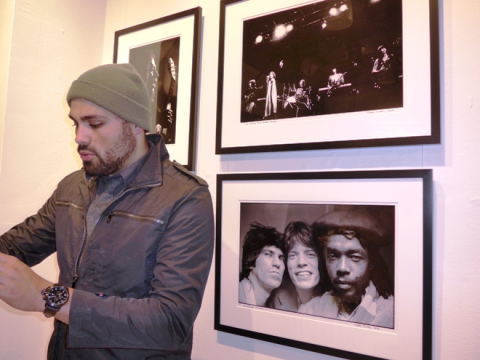 It was September 11, 2001 when Simon was scheduled to release I and Eye: Pictures of My Generation, a book he spent five years compiling. The nation's tragedy and unexpected setback for his career triggered depression followed by alcoholism, sending Simon's personal life into a tailspin. After decades following the sex, drugs and rock and roll life of musicians, the photographer was now focused on his own recovery, and his post 9/11 work reflects a heightened sensitivity to the effects of addiction.
Peter Simon's Through the Lens: Celebrating 50 Years of Personalized Photojournalism ends with enchanting, sun-filled shots of Martha's Vineyard and the gallery there he shares with his wife.
Paraphrasing family friend and legendary broadcaster, Walter Cronkite's nightly sign-off, "And that's the way it is" Simon ends his two-volume DVD tour of his life's work with "And that's the way it was."
For more on Peter Simon, visit Hill & Dale at 1054 31st Street or Peter Simon Photography.