And the RAMW Finalists Are ...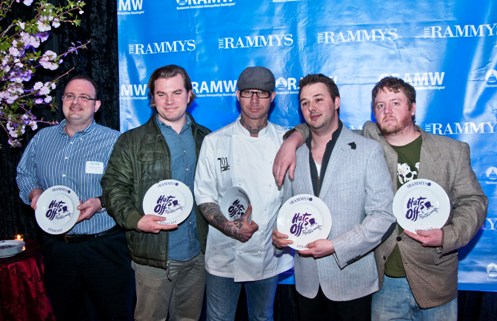 The area's top restaurateurs, chefs and key restaurant industry players gathered Monday evening as the Restaurant Association of Metropolitan Washington (RAMW) announced the nominees for its annual RAMMY Awards. The Nomination Party was hosted at the Ritz-Carlton, Washington D.C.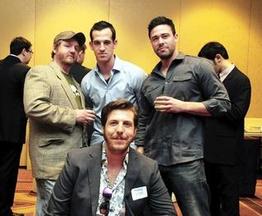 Georgetown's Bourbon Steak was nominated in two categories: Rising Culinary Star (Adam Sobel, shown above with his fellow nominees) and for their Beverage/Mixology Program.
The public will decide the winners in three categories: Neighborhood Gathering Place, Hottest Restaurant Bar Scene and Power Spot of the Year.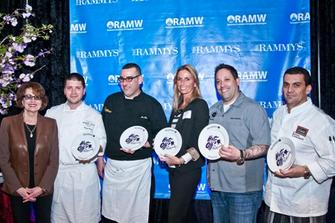 The RAMMYS will be held June 24, 2012 at the Marriott Wardman Park Hotel.
For a complete list of finalists, read here.