And The Music Flowed
Mesmerizing Japanese violinist Mayuko Kamio held the audience at the Japanese ambassador's residence in the palm (well, actually the fingers) of her hands as she performed at the gala for Young Concert Artists of Washington Thursday.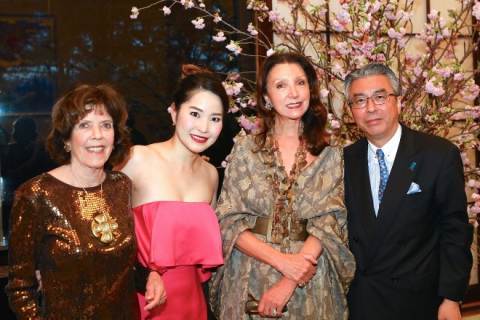 "Magnificant!" was the byword uttered by many.
Her incredible fingers guiding the bow created artistry that the audience of some 250 wouldn't let end without two encores and a standing ovation.
Kamio's Carmen Fantasy with pianist Noreen Polera was innovative, spirited and charming.
The concert was held under the glittering crystal chandeliers in the cherry-blossom decorated ballroom, where the new Ambassador of Japan, Shinsuke J. Sugiyama, and his wife welcomed the gathering.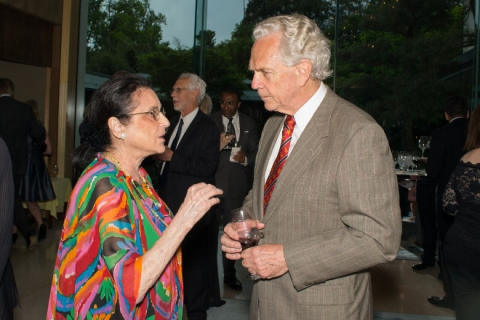 Co-chairs were Aniko Gaal Schott and Isabel "Didi" Cutler.
Among those attending were Susan Wadsworth, director of Young Concert Artists of Washington; The Hon. Mary Mochary (vice president of the Washington Board); Hungarian Ambassador to the U.S. Laszio Szabo; Kevin Chaffee and Virginia Coyne of Washington Life magazine; Ambassador Lloyd Hand and Ann Hand; Wendy Benchley and John Jeppson; The Hon. and Mrs. William Webster, Olga and Bob Ryan; Don and Rhona Wolfe Friedman; and diplomatic writer Roland Flamini and Diane Flamini.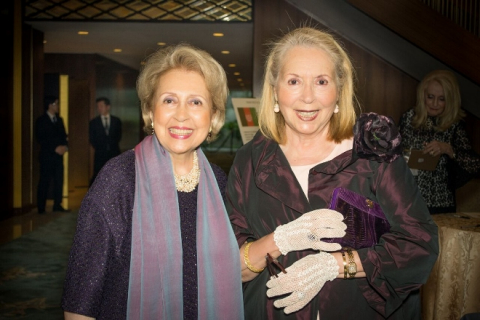 Patrons included the cosmetic/fragrance company L'Occitane as well as Mozarteum Brasileiro, the renowned theater and cultural center in Brazil. Sachiko Kuno Foundation was the underwriter patron.
Kamio, now 31, was first prize winner of the 2000 Young Concert Artists International Auditions and gold medalist of the 2007 International Tchaikovsky Competition. She made her concerto debut in Tokyo at the age of 10 under the baton of Charles Dutoit.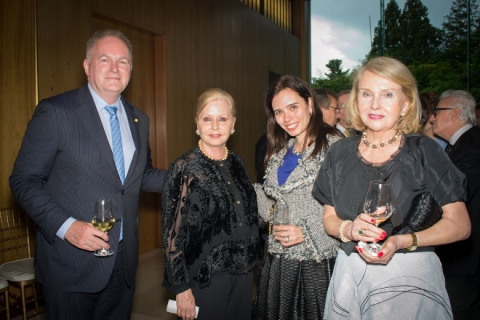 She is internationally praised for her silken tone, long expressive phrasing and virtuoso technique. She has appeared as soloist with the Boston Pops conducted by Keith Lockhart, the Tonhalle Orchestra in Zurich with Mstislav Rostropovich, and the Israel Philharmonic under Zubin Mehta.
The New York Timescalled Kamio an "exciting young musician" and "a radiant talent."
Young Concert Artists is a non-profit organization, founded in 1961. It is supported by individuals, foundations, and the National Endowment for the Arts.