ANC 2E considers alcohol issues, Post Office addition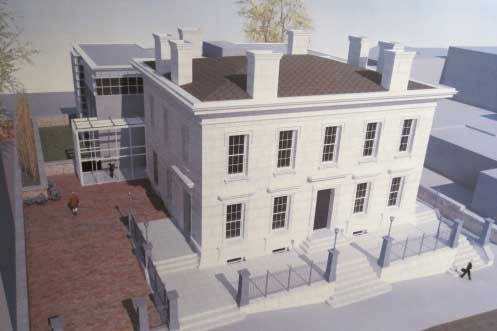 At its Monday meeting, Georgetown Advisory Neighborhood 2E commissioners supported changes to Voluntary Agreements for two bars on Wisconsin Avenue and approved the planned addition to the back of the historic post office building on 31st Street, just north of M Street.
The ANC approved amendments to the Voluntary Agreement for the 3rd Edition on Wisconsin Avenue. As presented by Paul Cohn, an owner, his representative, Andrew Kline and Commissioner Bill Starrels, the amendments focus on controlling the noise from the Tiki Bar, especially from patrons leaving at closing time. The ANC voted to support an earlier "last call," additional fencing and landscaping and other abatement measures. Also, Chairman Ron Lewis brought up the matter of underage drinking and the possibility that the 3rd Edition was one of several businesses that were not properly vigilant on the matter. Owner Cohn said that he was "completely unaware of the issue [but] would of course figure something out" to solve the problem.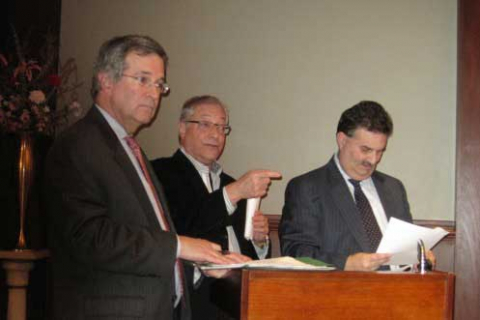 The discussion over increasing the number of seats to 170 for Smith Point, in the 1300 block of Wisconsin Avenue, was more contentious. Ed Emes objected that this would "reward them for their continued violations over the years" of the current agreement that limits the capacity to 85. "We end up calling [for enforcement] night after night and it becomes our fault" if there are no noise complaints, added Betsy Emes. "We shouldn't have to be the policeman." The ANC approved the increase with a provision banning "audible" noise in the adjacent homes and hotel.
The addition to the back of the post office building on 31st Street, a project of Anthony Lanier's EastBanc, Inc., also won ANC support. Commissioner Tom Birch's resolution, addressed to the Old Georgetown Board, recognized the "impact to the neighbors to the north [on their] privacy and enjoyment of their property [and] recommends to the maximum extent possible that the addition be shifted southward along the lines of the current design." These problems were voiced by Deb Goldstein and Christina Mahoubi who live directly to the north of the proposed addition and plan to object to the design at the OGB. Overall, Birch stated he was "pleased to see a work that is architecturally appealing and indeed a significant addition to the old Post Office."