Amina Rubinacci Celebrates Italian Style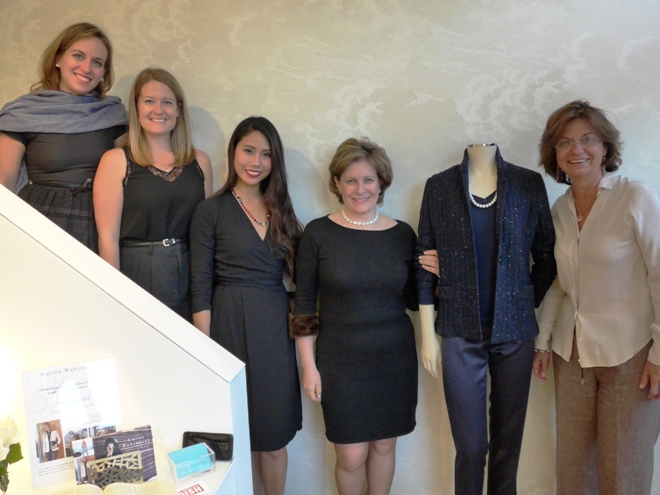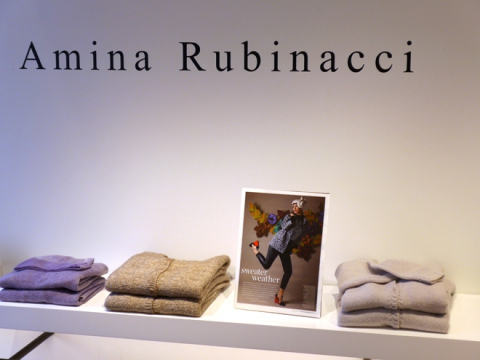 "What I love about the line," says owner Merribel Ayres, "is that Amina Rubinacci's clothes make me feel so good." In March of this year, the Naples-based designer debuted her luxury Italian fashion in Georgetown with her signature boutique.
Known as "The Queen of Wool" since 1967 when she first opened her atelier in Naples, the Amina Rubinacci label has been found only in high end boutiques in Italy and here in the U.S. in New York, Palm Beach and Carmel. With wool in the genes, Rubinacci's father was tailor to many of the 20th century's European monarchs. And the designer continues to this day, involved with every season's designs and fabrics.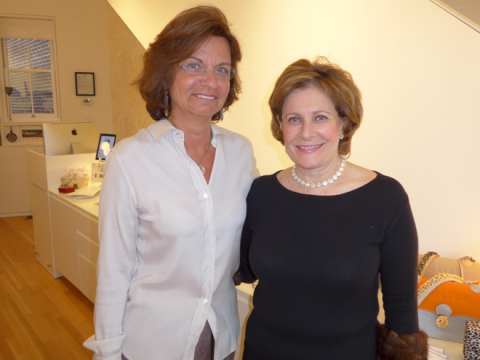 Ayres explains why Rubinacci chose DC for her newest location, "Women need more choices than they traditionally have had. This is a great city of fabulous women." And one of those fabulous women, handbag designer Claudine Sorel, has recently partnered with Rubinacci to offer her exclusive line of POSTES handbags, patterned after the French postman's mailbag but in vibrant colors and exotic skins, made only from the finest Italian leathers. "POSTES is the perfect fashion accessory ... We're a good fit for the brand," says Sorel, "Rubinacci is elegant and sophisiticated, with structured, supple lines ... like our bags."
To celebrate the new season, Amina Rubinacci invited VIP clients and friends for a "Fashion Night Out" Tuesday evening of cocktails and a sneak peek at the new fall collection. The evening's festivities included professional make-up application session upstairs and scarf tying demonstrations by author (50 Ways to Wear a Scarf) and stylist, Lauren Friedman.
Amina Rubinacci is located at 2822 Pennsylvania Avenue in Georgetown. Tel: 202.965.2822