An Americana New Year's Eve at Gypsy Sally's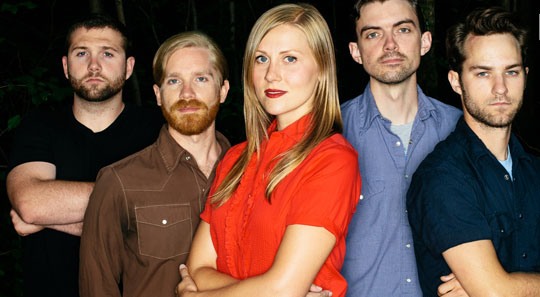 Celebrate New Years Eve at Gypsy Sally's and enjoy an Americana musical feast with Yarn, Nora Jane Sturthers & The Party Line and South Rail.
Nora Jane Struthers calls her music "Classic Americana". The 26-year-old vocalist - an NYU grad and a full-time teacher of high school English in Brooklyn, before making a professional leap into music with a move to Nashville in 2008 - has formulated a unique fusion of traditional styles. "It's not really bluegrass, it's not really old time, it's not folk - it's all of these things," Stuthers says.
Since their start in 2007, Yarn's original Americana sound has developed into music that seekers of the unique see as the soundtrack to their lives. Yarn's first four albums were recognized by the AMA's and R&R radio charts, spending time in the top 5 at their highest point. Yarn has become one of the hardest-working and harder-touring bands for this generation's digital natives and new music folllowers. 2012 brings this grammy-nominated roots band into the music revolution, inspired by today's music devotee's hunger for artists to believe in and follow, they are giving it to the fans everyday in everyway possible. Yarn's devotion to their fans is realized in online and social sharing of their music, whether it's daily video posts, premiering fresh songs on local radio, or performing live in small town venues across the country. They are bringing songs to American music lovers, and the music lovers are responding. For tickets, click here.
Gypsy Sally's is located at 3401 K Street in Georgetown. Tel: 202.333.7700