The American Trust for the British Library Celebrates 25 Years of American Scholarship in Georgetown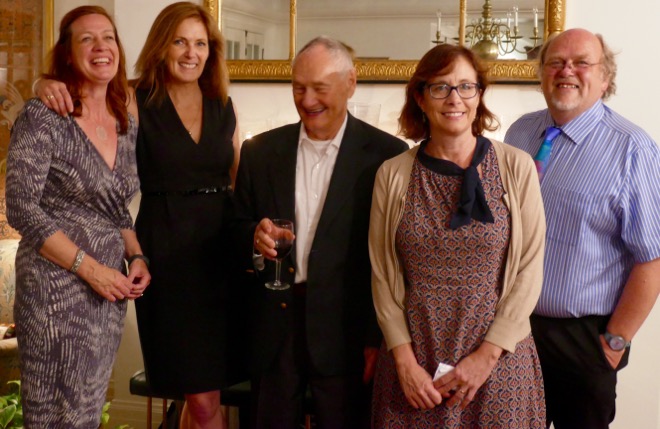 Gwendolyn van Paasschen graciously opened her Georgetown home last Wednesday evening to visiting members of the American Trust for the British Library (ATBL) for an elegant cocktail party.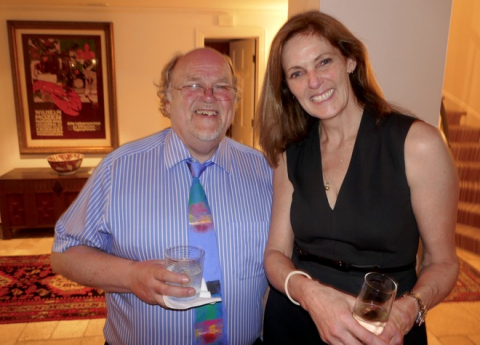 The event was held in celebration of the 25th anniversary of the Eccles Center for American Studies. Founded by David and Mary Eccles, the Eccles Centre is based at the British Library (BL) which houses the most extensive collection of American books, manuscripts, sound recordings and other materials outside of the United States. In addition to promoting this collection, the Centre supports American Studies in schools and universities.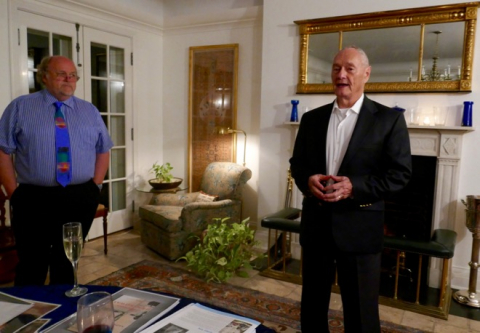 Professor Philip Davies spoke about Mary, Viscountess Eccles, an Anglo-American patroness of literature who founded the Centre. Combining the passions of a collector and the discipline of a scholar, Eccles built a multi-faceted memorial: the world's finest private collection of 18th-century English literature.
A force of nature, Eccles published her last book in 2002 and shortly thereafter, on her deathbed asked Davies, "And Phil, what are we doing next?"
Davies also described the Eccles Centre's "Writers in Residence" program, which has supported American writers of fiction and non-fiction,included Naomi Wood who worked on Mrs Hemingway (Picador, 2014) during her residency; Andrea Wulf whose work The Invention of Nature: The Adventures of Alexander von Humboldt, the Lost Hero of Science (Hodder & Stoughton, 2015) won the Costa Biography Award in 2015 and the Royal Geographical Society Ness Award 2016; and Olivia Laing whose book The Lonely City: Adventures in the Art of Being Alone (Canongate, 2016) was described by the New York Times as 'a daring and seductive book ... [that] raises sophisticated questions about the experience of loneliness.'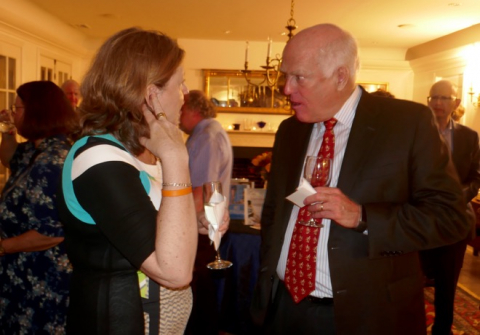 Professor Crandall "Randy" Shifflett of Virginia Tech, also an Eccles Centre Fellow spoke about his research the Algonquin Indians and the 1996 Jamestown DNA project merging history with technology. He emphasized that there were materials the British Library that he was unable to find elsewhere.
Former Congressman Jim Coyne was on hand to talk about his experience speaking to students in the UK about American politics as part of the Congress to Campus program, a collaboration the Association of Former Members of Congress.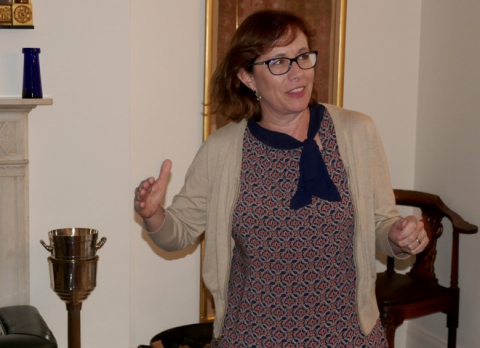 Gwendolyn, an ATBL Trustee and Secretary of the ATBL's Executive Committee, welcomed the group. "The British library is an amazing institution run and supported by the wonderful group of people at the ATBL." The ATBL promotes the work of the British Library.
The VIP Georgetown guests had come from a walk earlier in the day to the Peabody Room (named after American-British financier George Peabody) at the Georgetown Library where they were regaled with tales of the library's recent earthquake and fire by special collections librarian, Jerry McCoy. The ATBL regularly hosts visits of libraries and collections in New York and Washington DC for its membership.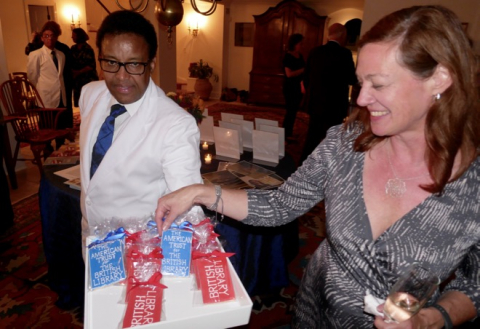 For more information, visit ATBL