The American Songbook Sunday on 89.3 FM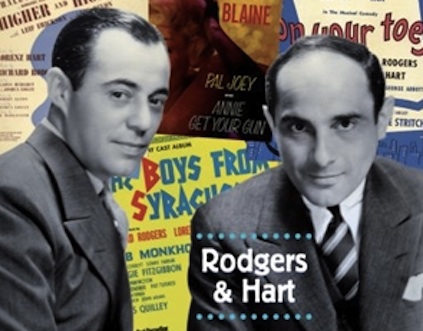 Every Sunday, a national treasure gets behind the microphone at WPFW 89.3 FM to broadcast selections from "The American Songbook." For two hours, Frank Sinatra, Ella Fitzgerald, Sarah Vaughn and others sing some of the most beautiful tunes ever written. Host Donnie McKethan has been conducting this magic for 10 years at the station.
This Sunday 2:00 to 4:00 pm, McKethan features the music of Rogers & Hart. Whereas the pair are known for their Broadway and Hollywood success, McKethan concentrates on their romantic music this week.
"They really knew how to write music and lyrics that highlight romance," says McKethan. "Hart wrote the lyrics and Rogers wrote beautiful melodies."
As in...
Your looks are laughable, un-photographable, Yet, you're my favorite work of art.
My romance doesn't have to have a moon in the sky My romance doesn't need a blue lagoon standing by
This can't be love Because I feel so well No sobs, no sorrows, no sighs
If that's not enough, McKethan will be joined in the studio by Sinatra, Carmen McRae, Barbra Streisand, Sarah Vaughn and others. Tune in.