American Holiday Makes Every Day a Holiday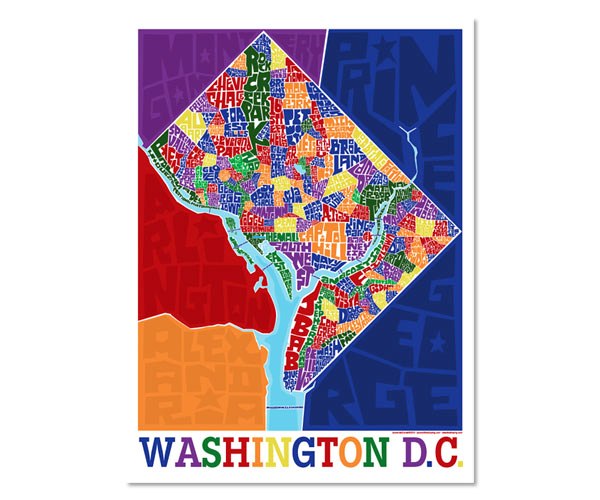 First launched in St. Michaels, Maryland this spring, American Holiday is now open in Georgetown at 1319 Wisconsin Avenue.
American Holiday offers an affordable, eclectic, and whimsical mix of gifts, home accessories, tableware, jewelry, tee shirts, and furniture to the Georgetown retail scene. From electric scooters that go up to 25 miles per hour to spiked cider scented candles made from recycled wine bottles to vintage blankets made from antique saris, american/holiday offers a unique mix of collected items from across the world.
A DC exclusive and the perfect gift for a Washingtonian near or far, the artist signed print (18" x 24") shown above highlights all of DC's neighborhoods. Available unframed for $29 or framed for $69 and $79.
For more information, call 202.684.2790