Ambassador Series: Italy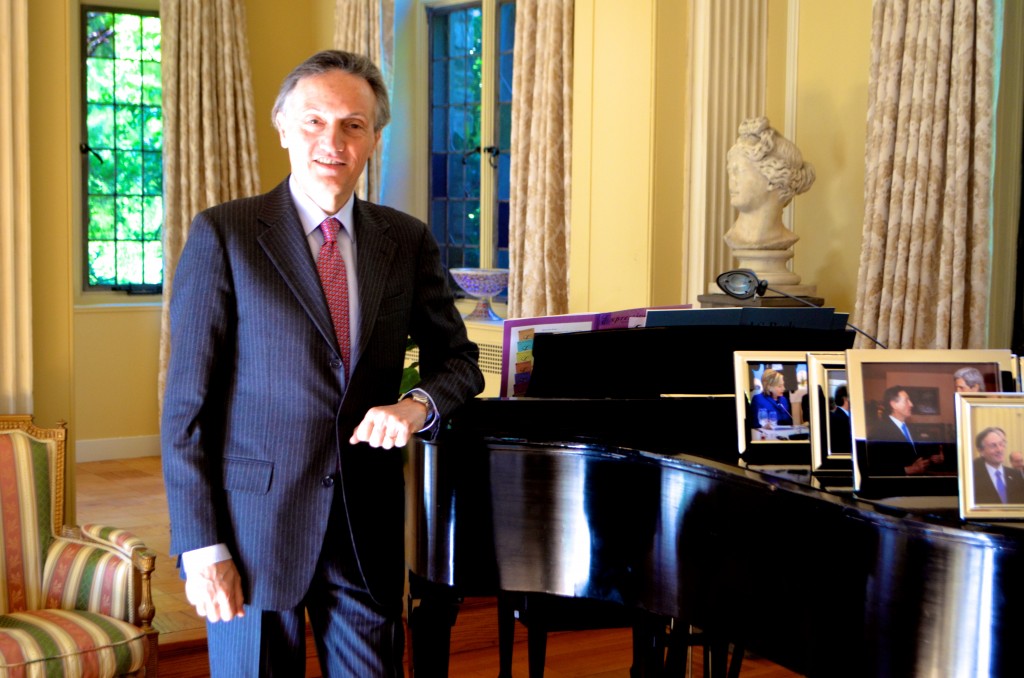 We can probably say with the upmost certainly that every year is a good year for Italian culture, but 2013 has been chosen as "The Year of Italian Culture" in The United States.
"We really believe that culture related to a nation has to do also with food and wine and fashion and design. It's a much wider lifestyle that belongs to the notion of culture," said Ambassador Claudio Bisogniero during an interview with Hollywood on the Potomac at his residence – Villa Firenze.
The Tudor mansion that sits on 22 acres of rolling gardens was purchased in 1976 from Peggy Guggenheim Logan of the great art collecting family by then Ambassador Roberto Gaja. It has since become the ultimate destination for the most elegant soirées in Washington. You are instantly transported to another time and place from the second the iron gates open and welcome you to Villa Firenze.