Alphonso David Shines at Human Rights Campaign Dinner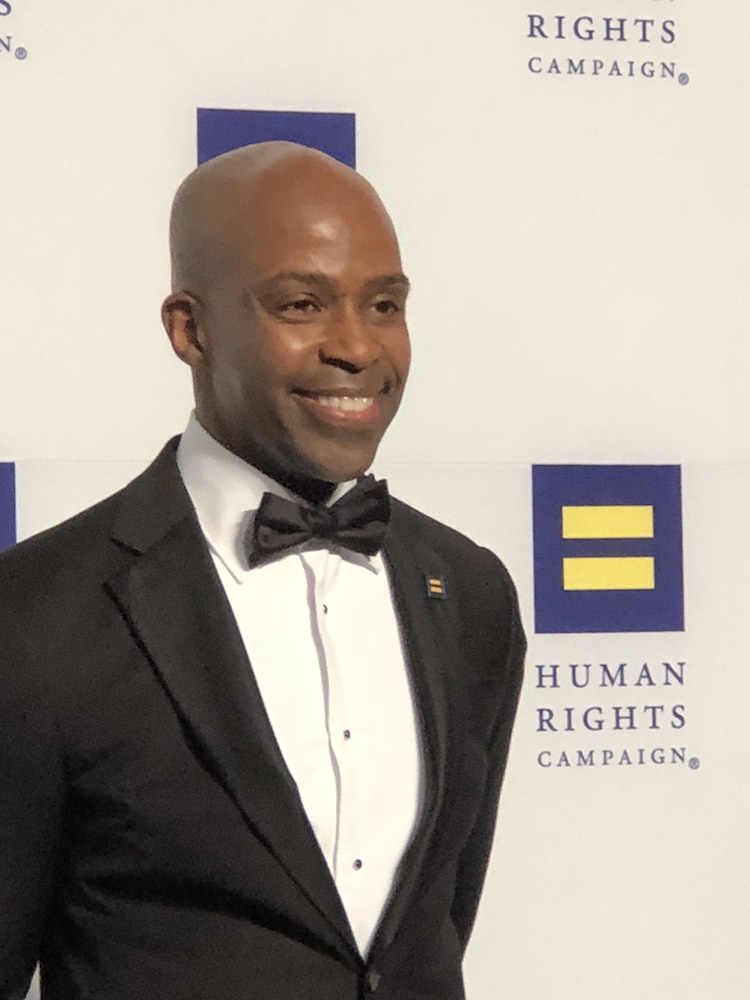 This was one of the most low-key dinners HRC has had in many years. Very few members of Congress, they were on recess, and little star-power except for the amazing Ricky Martin who received the HRC National Visibility Award. The keynote speaker was Senator Chuck Schumer (D-NY).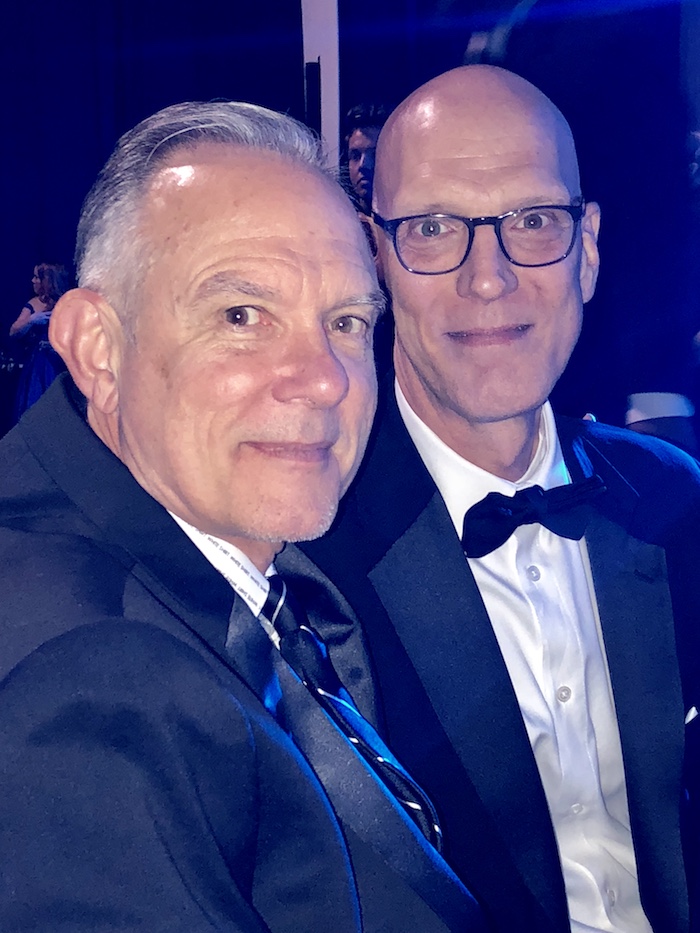 But none of that mattered because the new President of the Human Rights Campaign (HRC), Alphonso David, was the real star of the night. He made an auspicious start with his first speech which was both inspirational and galvanizing.
Alphonso is the first person of color to lead the organization in its 40 year history and the time is right. He is a brilliant choice. According to his Wikipedia page Alphonso was born in Silver Spring, Maryland and at the age of one his family moved to Monrovia, Liberia. His family was immersed in politics with his father becoming Mayor of his city and his great uncle, William Tolbert, was President of Liberia. During the coup in 1980 his uncle was assassinated and his father incarcerated and later sought political asylum in in the United States. Alphonso came back to the United States and attended college and law school here.
During his speech Alphonso teared up as he told the story of how his father reacted when he told him he was gay, disowning him and telling him he would rather he had never been born. But it clearly molded who he is as an out and proud gay man of color willing to stand tall and speak out for himself and his community. Alphonso has been an attorney with Lambda Legal and before taking the position with HRC was Chief Counsel to Governor Andrew Cuomo of New York. After he walked the red, or in the case of HRC blue, carpet at the dinner I had the chance to say hello and he laughed when I mentioned to him my first meeting with Andrew was when he was nineteen during the Mayoral campaign of 1977 which Mario Cuomo lost to Ed Koch.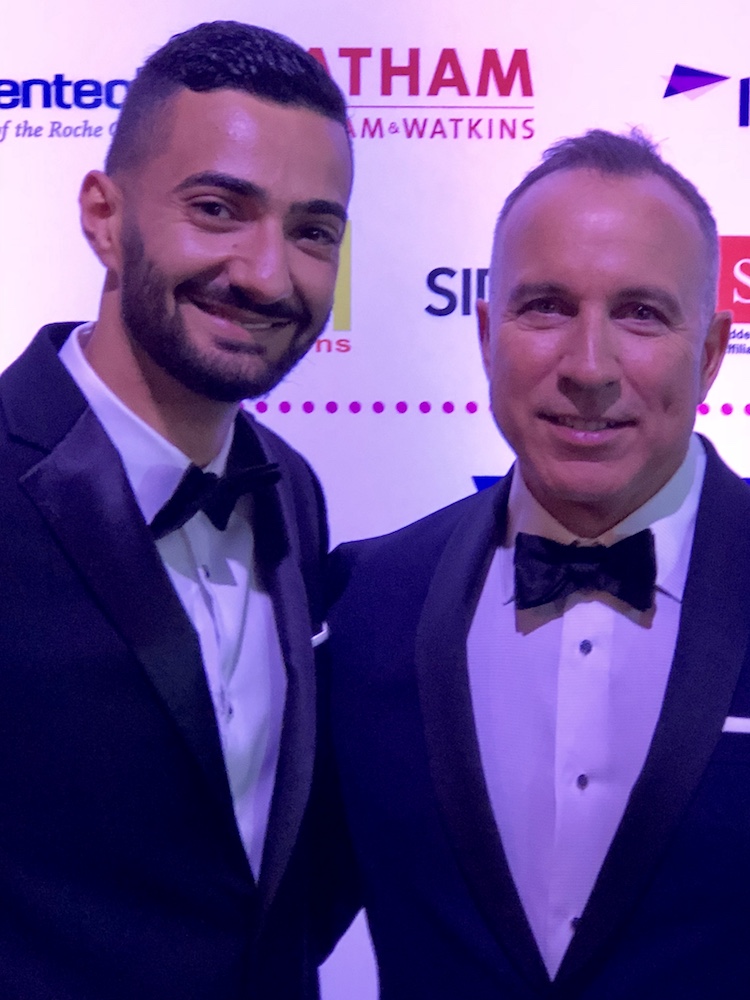 As I said he was the star of the evening. His speech 'The Dream; seeing beyond ourselves' more than once brought people to their feet. It made people think. He began forcefully asking the crowd, "Who are you? — An immigrant, an American or both? Lesbian, Gay, Bisexual, Transgender, Queer or Straight? Black, White, Latinx, Asian or Native American?" Going on to say "We all have identities that deserve to be respected and celebrated. But today we are at a crossroads in this nation, where our identities will either serve as a tool to achieve liberation, or as a tool to further oppress us." That was the crux of his speech. That we must respect each other and see ourselves when looking at someone different from us. He went on to name the eighteen transgender women of color who have been murdered this year and saying, "Regardless of how we self-identify, we share a common dream -- the dream of full equality. It is the dream that led Marsha P. Johnson and Sylvia Rivera to fight back at Stonewall. It is the dream that led Harvey Milk to run for public office. It is the dream that led Edie Windsor and Jim Obergefell to fight discrimination all the way to our nation's highest court. It is the dream that led each of you to get involved with this incredible organization. And it is the dream that brought me here tonight. The promise of this organization and this movement must be fully realized. As I stand before you as the first person of color to lead the Human Rights Campaign in its nearly 40 year history, I promise you I will fight as hard and as long as necessary to make the dream of full equality a reality for all of us. All I ask in return is that you make that same promise. As the great Toni Morrison said, "the danger of losing humanity must be met with more humanity."
People jumped to their feet with the recognition HRC has a new leader who will motivate our community, stand tall and fight for us. The people in the room committed to joining him in that fight.
*/