The Alpher Center's 3D Scanner for Treating Sleep Disorder and Jaw Pain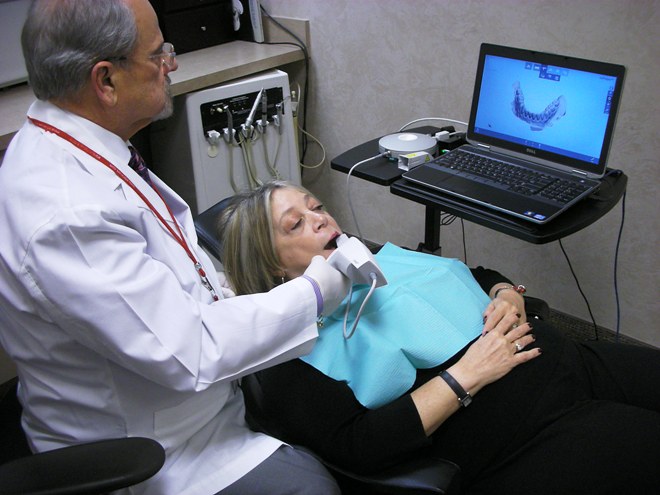 Dr. Elliott Alpher, a well-known specialist for sleep and jaw disorders, is one of the first practitioners in the metropolitan area to utilize an intra-oral digital impression system that has just come on the market. This next generation solution will increase the accuracy and speed with which Dr. Alpher will be able to fit his patients with oral appliances and therefore put them on the fast track to relief and recovery.
Essentially, it allows Dr. Alpher and his team at The Alpher Center to scan and capture the precise relationship of the teeth and the jaw and send it digitally to the lab in seconds so to produce the most effective appliance. "This will dramatically change the way we work," comments Alpher. "Plus, an initial visit for the patient will take less time and be much less invasive. It's a win-win all the way around!"
Dr. Alpher is on staff at George Washington University Hospital and Georgetown University Hospital, has been known as a leader in the treatment of sleep disorders and jaw pain for 25 years. He isaDiplomate to the Board of the American Academy of Craniofacial Pain and a Diplomate to the Board and Board of Directors of the American Academy of Sleep and Breathing. Dr. Alpher has pioneered a conservative, non-invasive approach utilizing computerized and verifiable diagnostic methods to treat TMJ, snoring and sleep apnea. This method of treatment has proven to be greatly successful and is highly regarded as the first method of choice by physicians and patients.