AllSaints Day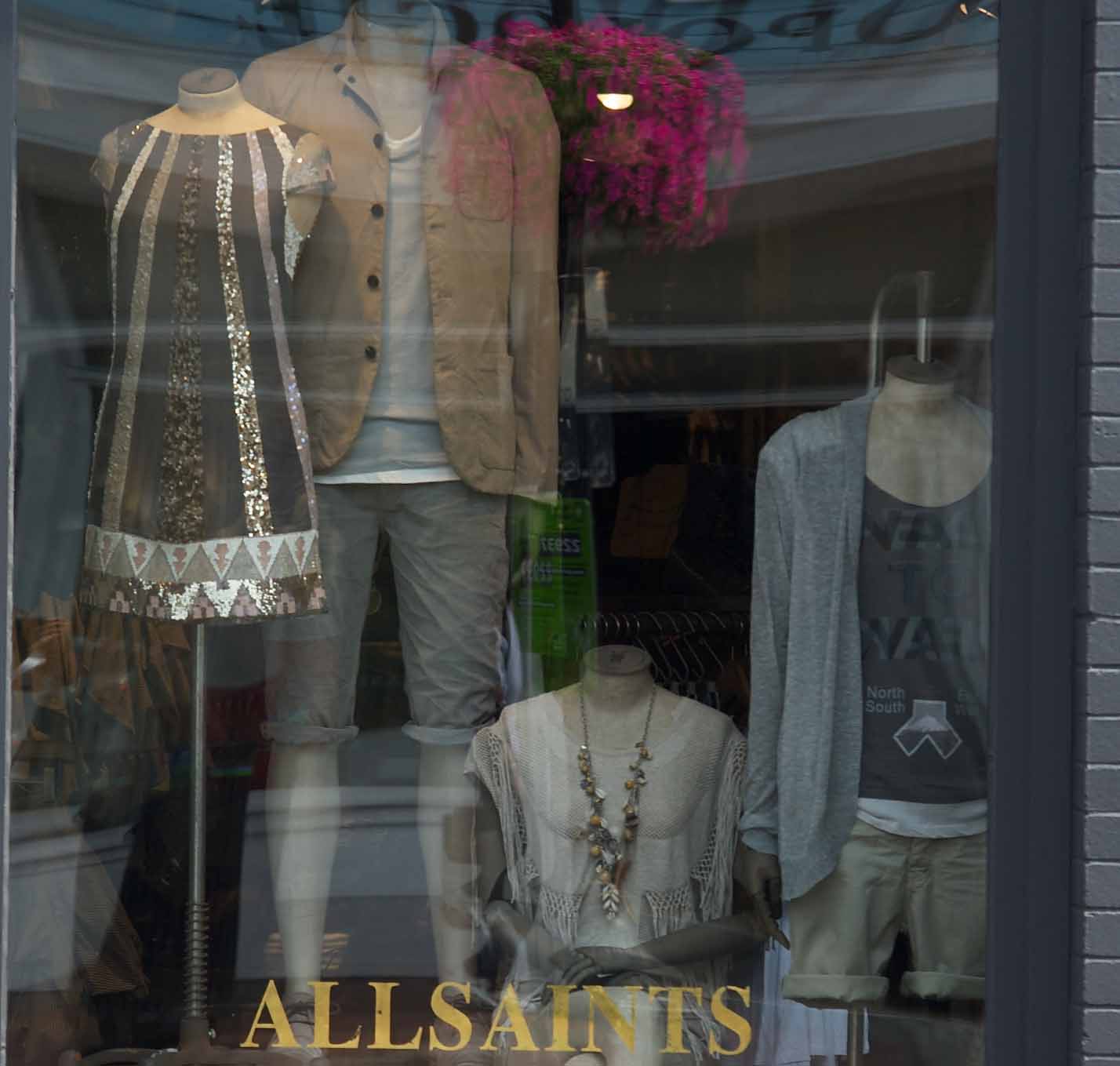 The newest addition to M Street's retail row, the 5040 square foot, two-level (women's wear on the first level and men's on the second) AllSaints opened on Thursday with a lavish party amidst shelves, racks and gorgeous pieces of vintage-inspired constructed fabrics. The fashion mecca is located at 3235 M Street NW (the former Club Monaco space) and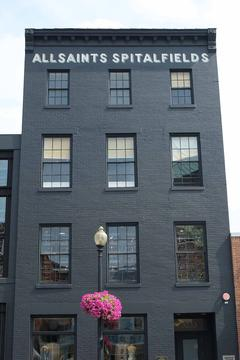 offers a full range of accessories and apparel collections for men and women. All Saints has 70 freestanding stores in the US and abroad. The Georgetown location is its first freestanding outlet in the DC Metro area.
Guests were treated to an afternoon that included bubbly, SWAG bags, store tours and introductions to staff as well as company executives.
The Georgetown store, like all of the AllSaints locations, has a distinct, individual feel and identity. Impressive store décor details such as wood paneled and steel beamed floors, exposed brick walls, ram skulls and vintage industrial fixtures such as printing presses, looms and over 200 Singer sewing machines with illuminated sewing machines in second floor window that are visible from street level. Fitting rooms each have their own cast-iron doors and with signature ram skull hooks-a design element prominently displayed throughout the store. Ipads sprinkled throughout the outlet offer shoppers a definitive twenty-first century opportunity to research Allsaints online. This makes the shopping experience as unique a fashion experience as one in design. Behind the store is a landscaped park-like back yard that will no doubt be the locale of events to come.
Over 60 percent of the store's fixtures are reclaimed artifacts; the remainder are all cast-iron furniture produced in traditional sand-casting method. All other non-vintage fixtures are handmade in the United Kingdom, where the brand was first introduced in 1994.