The Allbritton Brunch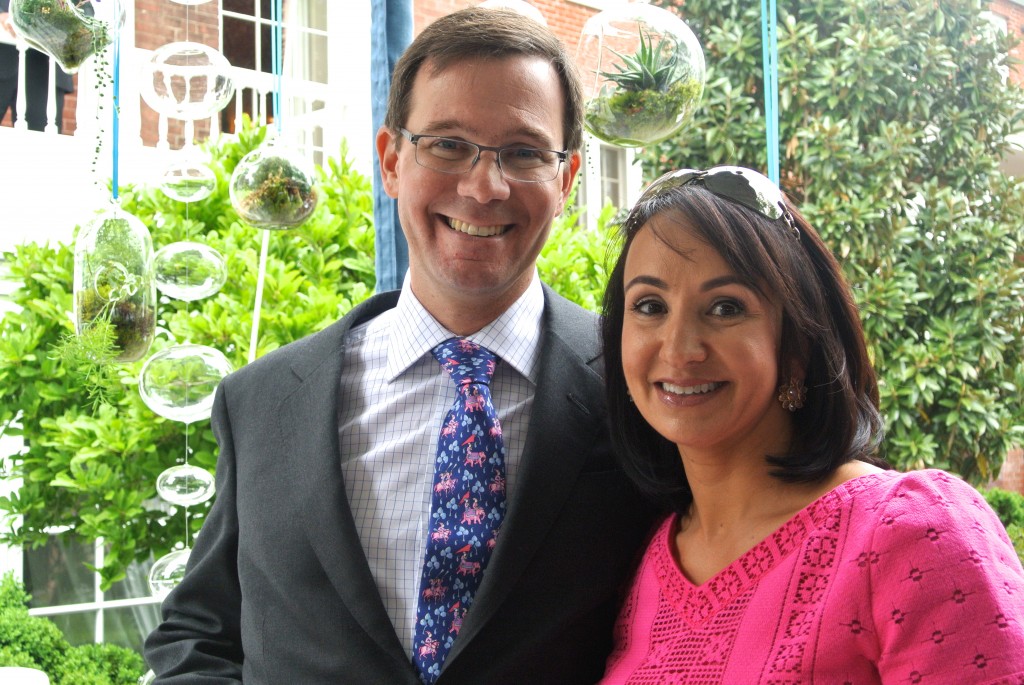 "I would put it this way," said Marc Adelman at the Sunday brunch hosted by Elena & Robert Allbritton & POLITICO at their Georgetown Manse culminating the WHCA weekend. "The Oscars is a night, New Year's Eve is one night, the Oscars is one night – The White House Correspondents' weekend – it goes on for days and it's fabulous.
And you don't know where to look because everybody looks smarter and better and better and smarter and it's just a really fun insurgency of real life and a little bit of Hollywood magic that comes to these things. The highlight for me was falling in love with Eric and Diana Cantor and telling them we should all go on a vacation together."
The highlights for Chris Matthews was meeting Jessica Pare who plays Megan on Mad Men and finally meeting Emily Mortimer who works with his son on Elysium. "He was always telling me about her and we got together last night at the French Embassy. Who else, let's see: Emily Mortimer and Jessica and of course Kevin Spacey, I've known him forever. I watched every episode of House of Cards. Rob Reiner did it all in one sitting. Rob Reiner binged. We (with wife Kathleen) usually have a show to watch when we come home from work so usually it was either that or Good Wife, On Demand, or Mad Men.
I wish I had more energy. I went to about five of those parties and I tell you, I was beat. Last night I thought, we left at like 3:00 o'clock or something, time was flying. I just took my son to the airport, and then Gabby's in Mexico for one of these spa things and I've got to get back to working on my book and go to church – then maybe we're all going to Romania. I don't think I'm going to go though. I don't know if I can. It's a wonderful deal they're offering. The offer is great except it coincides with my wife's 60th birthday night."