All The Wharf's A Stage at The Anthem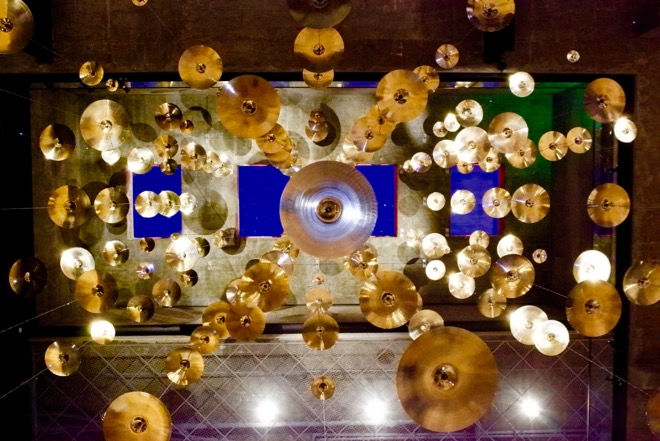 That stunning chandelier dubbed "Cymbalism," Dan Steinhilber's installation dominating the entrance of The Anthem, dazzles from every floor. You have to look closely but the blue rectangles reflected from the glass ceiling are the bottom of the The Channel luxury apartments' swimming pool. And if you're wondering how residents like living above a new 57,000 square-foot musical venue, they like it just fine. The $60 million building includes $3 million worth of soundproofing.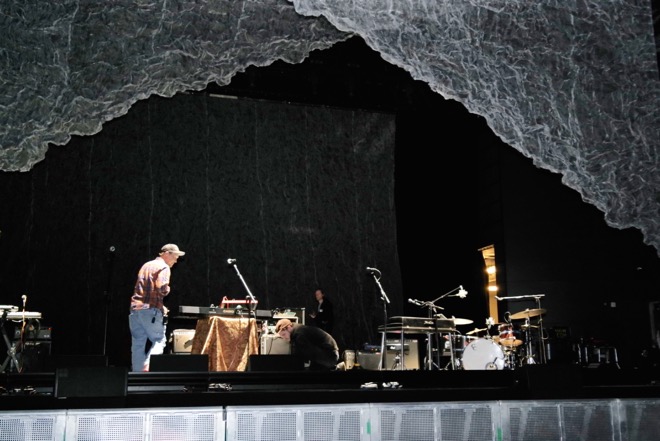 An industrial space reminscent of the 9:30 Club but with five times the capacity at 6,000, The Anthem on the SW Waterfont, has a movable stage for comedy shows and smaller concerts with two balconies above the floor with seats. You can pay a little more for "Super Excellent Seats" but the rest of the venue is general-admission standing with patrons free to wander to find the best viewing spot.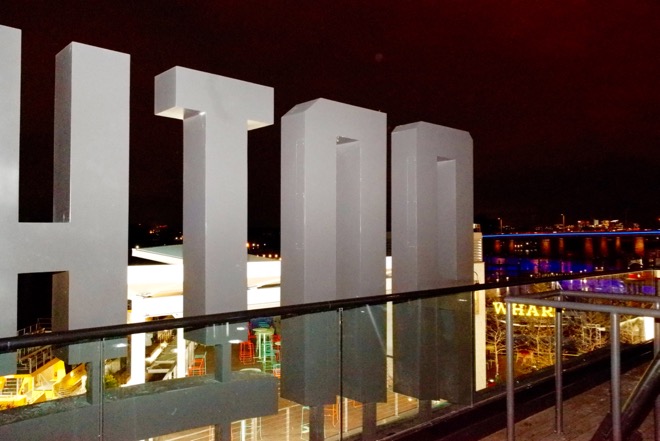 "Our goal is to make it the best music venue in the world," said co-owner Seth Hurwitz. He wants to offer patrons escapism with great acoustics. A 9:30 Club favorite, Foo Fighters headlined The Anthem's first show a few weeks ago and Hurwitz, who also owns the 9:30 Club, plans to have the two venues work together in concert.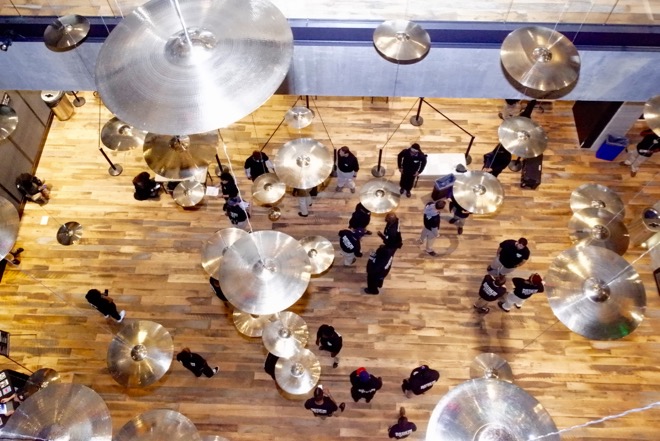 Aesthetics and comfort are designed into everything from seat positions (changing depending on the angle to the stage) and moving equipment (directly behind the stage are garage doors to the loading dock) to perforated mesh curtains, a last minute addition matching the electronic bunting. Oh, and Coatchex will send you a text so you don't forget your coat.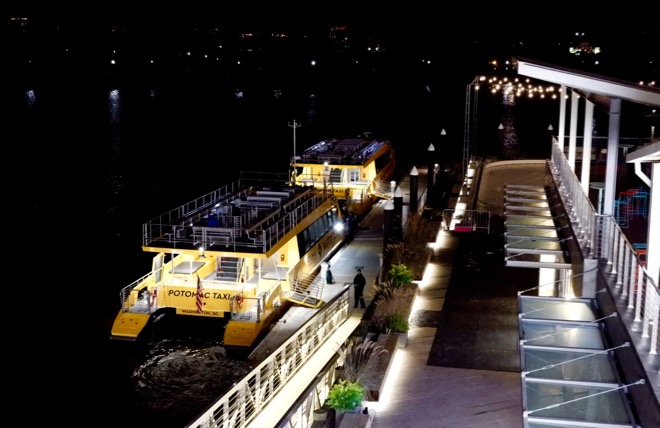 Hungry? Signature menu item at the concession stand is Wharfle Belgian waffles with "The Full Monty Sauce" named after Monty Hoffman, founder and CEO of PN Hoffman,The Wharf co-developer with Madison Marquette.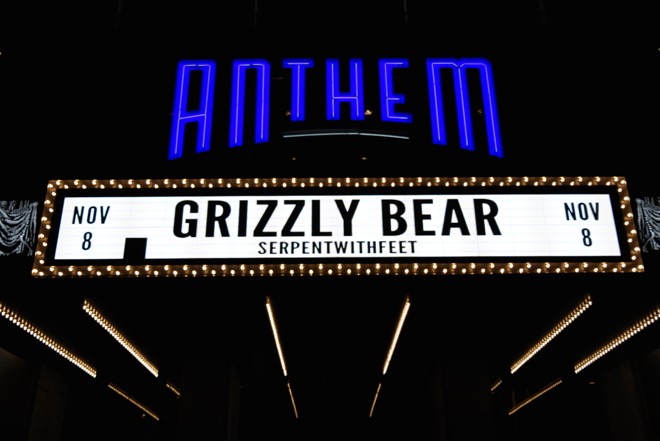 When the show ends, there's even a water taxi waiting that leaves for Georgetown or Alexandria (and National Harbor in the spring) every night 20 minutes after the last performance.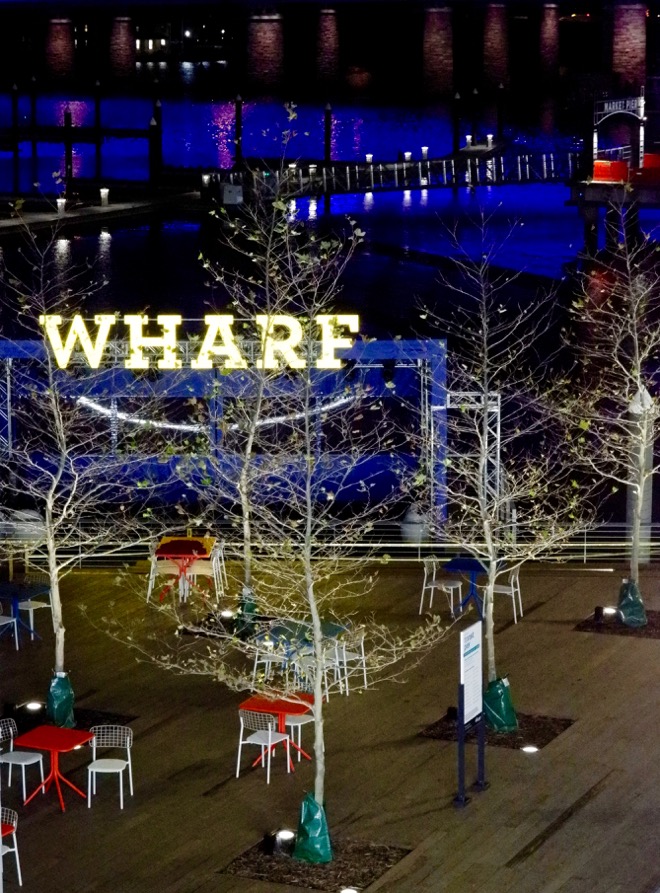 Imagine The Anthem experience when there's a live concert!