All Things Italian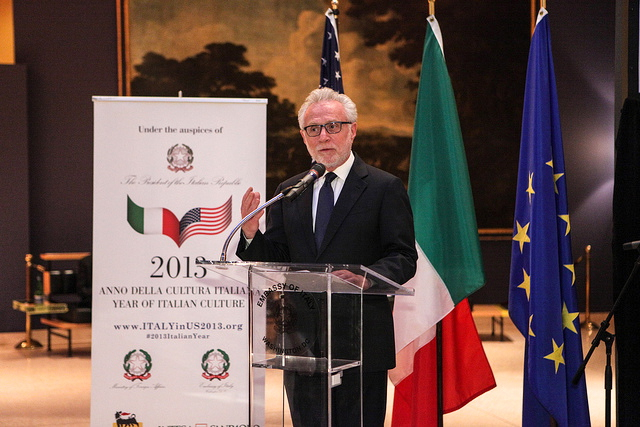 "For all of us, Wolf Blitzer is a leading example of quality journalism; he has been building an exemplary professional image over the course of an extraordinary career," said The Ambassaador of Italy, Claudio Bisogniero, when presenting the CNN host of The Situation Room with the Urbino Press Award.
I am honored to receive the Urbino Press Award. I accept it also on behalf of all of my colleagues at CNN. Ted Turner's idea of having a channel dedicated entirely to the news has really changed the way information is reported in the United States and the world," said Blitzer
Italian fashion designers Piero and Giacomo Guidi established the award in recognition of American journalists who, with great commitment, strive to keep the public informed about current events.
Conferred in the past to some of American journalism's best reporters, NPR's Diane Rehm was the first recepient. Past winners also include Helene Cooper of the New York Times, David Ignatius of the Washington Post, Thomas L. Friedman of the New York Times, Martha Raddatz of ABC news, and Michael Weisskopf of Time magazine.