All Politicians Local at Social Safeway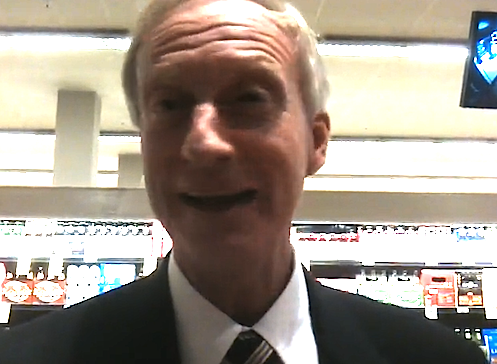 D.C. Councilmember Jack Evans, a longtime customer of the Georgetown store, admits that, like others he used to pace the aisles Friday nights hoping to meet someone special at the old Social Safeway. Many did. For Evans, it was risky. Some constituents would acost him to complain about trash collection and potholes.
Jack Evans from Janet Donovan on Vimeo.
Rep. Eleanor Holmes Norton joins the celebration at the Social Safeway
Eleanor Holmes Norton from Janet Donovan on Vimeo.