All The People Who Gave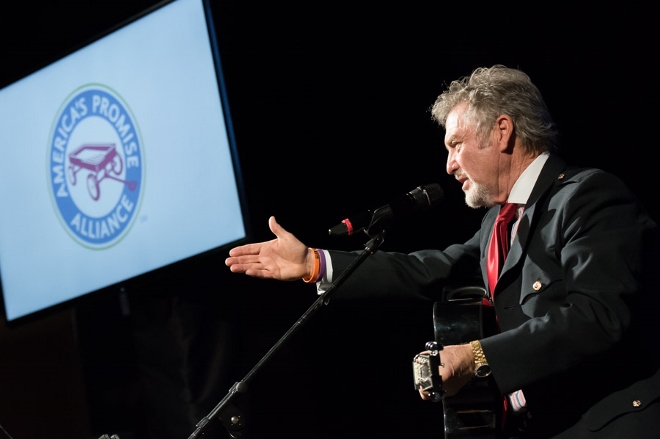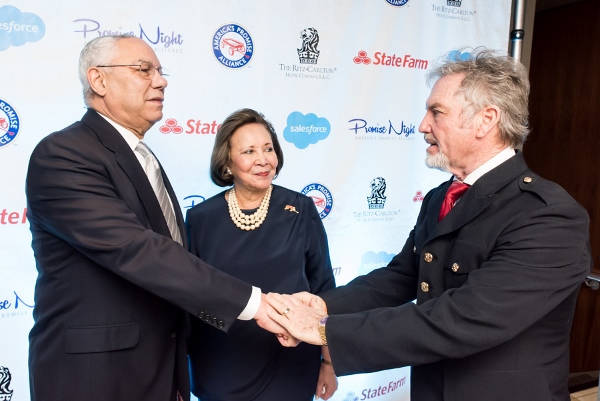 One of the most social things to do in DC is going to galas -- but one just held at the Howard Theatre raised a spectacular amount: nearly $1 million for education. It was the first gala held by America's Promise Alliance started by retired Gen. Colin L. Powell and Mrs. Alma J. Powell.
The 300 or so guests hummed along as country star Larry Gatlin sang Misty, All The Gold in California, and other songs. Then he happily stuck around to mingle and get his picture taken with dozens upon dozens of fans bearing mobile phones.
One prominent social circuit editor attending the Wednesday night dinner was wowed. He remarked "how rare it is" for a new fundraiser to attract so much money the first time around the block.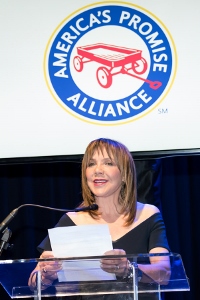 Mrs. Powell is board chair for the America's Promise Alliance, the nation's largest partnership of organizations, communities and individuals committed to improving the lives of young people.
The Promise Night Awards gala, emceed by NBC4 TV anchor Barbara Harrison, recognized the contributions of five individuals spanning various backgrounds and sectors who have made an exceptional difference in the lives of America's young people. Each was presented with the "Promise of America" Award, the highest honor conferred by America's Promise.
Mrs. Powell, said: "The success of our country depends on the success of our youth. Our honorees are paving the way for many of our young people to thrive in school and in life. Tonight, we recognize their efforts, the progress we've made as a country, and the work that remains, so that every child has the opportunity and support to reach their full potential and purse their American Dream."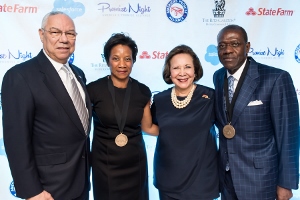 Honorees were:
· Randall Stephenson, AT&T president & CEO
· The Honorable Lamar Alexander, U.S. Senator (TN)
· Wes Moore, author and founder of BridgeEdU
· Beatrice Welters, co-founder of AnBryce Foundation
· Anthony Welters, co-founder of AnBryce Foundation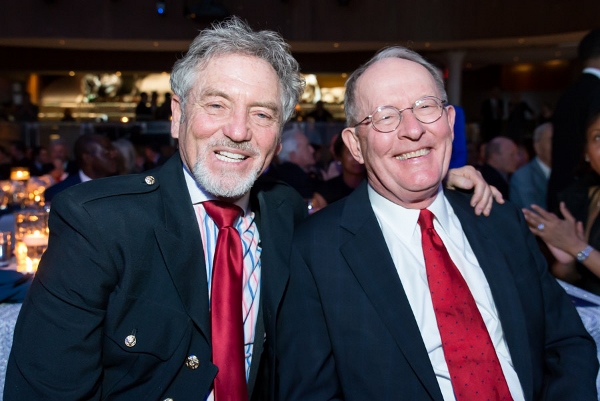 "At America's Promise, we believe in the American Dream, in making the promise of America for every child," said John Gomperts, president and CEO of America's Promise."We believe in an America where every young person has the chance to succeed, and every adult shares the responsibility to make it happen…."
Emcee Barbara Harrison hosts Wednesday's Child, a weekly news program supporting foster care adoptions. Joining Gatlin on stage then playing afterwards for those who wanted to dance was the terrific local band N'Demand.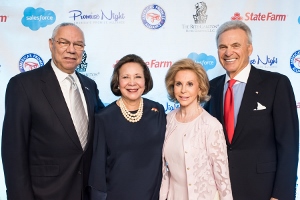 Major sponsors of Promise Night include State Farm, The Ritz-Carlton Hotel Company, Salesforce, AT&T Inc., The Boeing Company, EY, National Cable & Telecommunications Association, The Walton Family Foundation and Beatrice & Anthony Welters.
Attendees included: Janet Langhart Cohen, Frederic V. Malek and Mrs. Malek, Ann Hand and The Hon. Lloyd Hand, Elizabeth and Richard Dubin, The Hon. Joseph and Alma Gildenhorn, Roy Coffee, former Sen. Chuck Robb and Lynda Bird Robb, Michael Powell, Kenneth and Jackie Duberstein, Craig Pascal and Victor Shargai, Calvin and Jane Cafritz, and The Hon. Stuart Bernstein and Mrs. Bernstein.
To learn more the organization, visit America's Promise.