Alice + Olivia Coming to Georgetown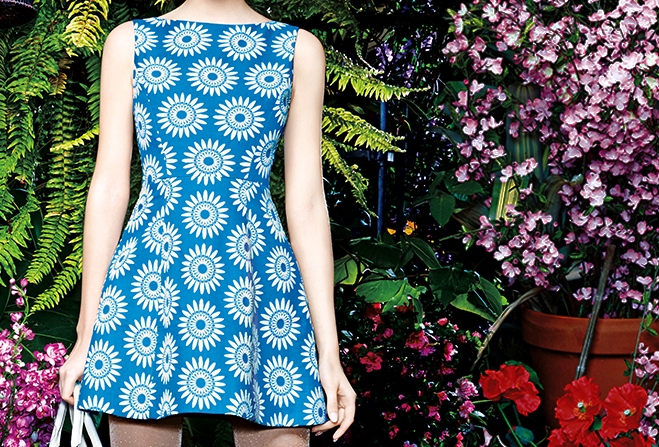 EastBanc, Inc. announced Monday that Alice + Olivia, the high-style women's clothing boutique, has signed a ten-year lease at 3303 M Street, formerly occupied by Qdoba Mexican Grill. The 2,400-square-foot retail space, directly across from Cady's Alley has a planned opening date of September 2014.
The Georgetown debut of Alice & Olivia is a milestone for the apparel company with its first location to open in Washington, DC and throughout the Mid-Atlantic region. This contemporary women's clothing brand, designed by founder Stacey Bendet, incorporates her love of culture, music, art and vintage fashion.
It all started with Stacey's search for the perfect pair of pants. While designing web sites for other fashion designers, she finally decided to stop searching and came up with the idea to make her own. Nicknamed Staceypants by her friends, she was often found rollerblading through the city in that first pair of bold striped bell bottoms that the collection instantly became famous for.
Celebrity fans of the brand include Gwyneth Paltrow, Katy Perry, Drew Barrymore, Taylor Swift and Jamie Chung. The collection is available at Alice + Olivia's 13 free-standing boutiques in New York, California, Connecticut and Hong Kong, at more than 800 select department and specialty stores worldwide and at www.aliceandolivia.com.