Alessi Diva Watering Can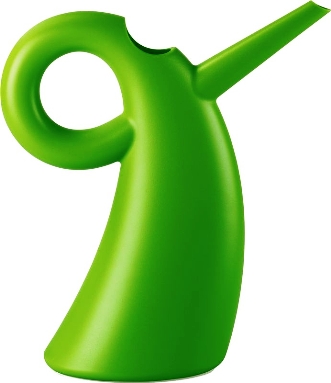 Give your hot plants something to smile about.
Best known for his innovative plastic furniture, legendary Finnish interior designer Eero Aarnio has introduced a curvaceous resin watering tool with attitude named "Diva."
Another brilliant, functional, whimsical and oh so seasonal Alessi product.
Available in green, black and white for $48.
Alessi is located at 3319A in Cady's Alley.