Alcohol chairman's conflicting roles have some seeing double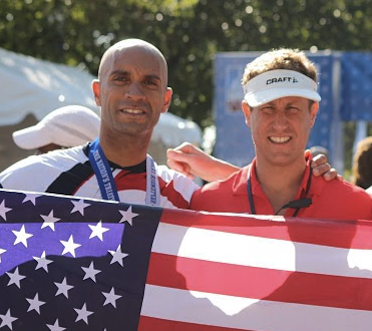 Tension enveloped the usually staid Georgetown ANC Monday, when a gregarious, well-connected appointee of Mayor Adrian Fenty, D.C. Alcoholic Beverage Regulatory Administration Chairman Charles Brodsky, asked the ANC to shut down major Georgetown thoroughfares for a triathalon in June and another in September. While the commission focused on the impact the races would have on traffic, local businesses and residents -- the discussion soon became uncomfortable.
The reason: Brodsky wasn't at the meeting in his official capacity representing the ABRA Board -- the government's authority on policy and disputes related to alcohol licensing -- but as the founder of The Nation's Triathalon, The Washington DC Triathalon, and Washington Sports and Events Management, Inc. -- corporations that run large for-profit events in the District. Some say Brodsky's dual role creates an inherent conflict of interest that undermines the credibility and, in some cases, the legal authority of the ABC Board.
"It's a very legitimate concern - this conflict situation," said D.C. Councilmember Phil Mendelson (At-Large), Chairman of the D.C. Council judiciary committee and a former ANC Commissioner. "As chair of the ABC Board who rules on matters that the ANCs bring to him, he has the power to rule against them if they don't cooperate with the requests he makes as a private business person."
The Georgetown discussion got testy when ANC commissioners asked questions about The Nation's Triathalon, which includes "a 1.5k swim in the Potomac River, a 40k bike course through DC, and a 10k run through Washington, DC's historical landmarks with a spectacular finish!" according to the event website. When ANC commissioners asked what percentage of event revenues go to charity, Brodsky, an events executive who shares a passion for triathalons with the Mayor who appointed him, "was quick to point out that the Nation's Triathlon has raised $9 million to help fight leukemia," wrote The Georgetown Metropolitan. "The commission wanted to know roughly what percentage of the race revenues go to charity. Brodsky said he didn't know, and that he couldn't even guess."
As the commission moved on to other business, Brodsky then listened to the ANC's discussion of alcohol-related issues, some of which may be become contested cases to be adjudicated by the ABC Board.
Asked whether that posed a conflict, Brodsky told The Georgetown Dish, "I didn't even say I was on the ABC Board. One of the Commissioners said it."
But officials familiar with District law say Brodsky's presence during the ANC's discussion could disqualify him from ruling on the cases discussed. "Brodsky is not allowed to do that, he is not allowed to be in the room when they're talking about a case that might come before the ABC," said one D.C. Council official. "It amounts to ex-parte communication" -- improper unilateral contact with a represented party without notice to other parties in a dispute.
Other actions by Brodsky have attracted attention. He has struck down a number of so-called "voluntary agreements" signed by ANCs and liquor-serving establishments -- creating conflict and anger in several neighborhoods.
As reported in The Georgetown Dish, Dupont Circle Citizens Association President Robin Diener complained to Mayor-elect Vincent Gray recently that Brodsky said he did not know how to "value" a family's sleep "over the revenue that would be generated" by a liquor-serving business. "He actually said that?" Gray asked at a community meeting. "Our residents are the heart of our city….I don't support attacks [on voluntary agreements]. We need revenue but at what sacrifice?" the Mayor-elect continued, to applause.
One of Brodsky's corporations, The Nation's Triathalon, lists the taxpayer-funded Washington Convention and Sports Authority as an "official sponsor," raising questions as to whether Brodsky's government role is related to public resourcing of his private enterprises. "We thank all of our official sponsors for their support," Brodsky says on one of his websites, "which has helped propel Washington, DC to its designation of 'Tri-Town USA.'"
In January, Brodsky was appointed by Mayor Fenty to serve as ABC Chairman. The same month, according to D.C. campaign finance records, he donated $500 -- the maximum -- to the re-election campaign of D.C. Councilmember Jim Graham (Ward 1), who chairs the Council committee charged with oversight of Brodsky's ABC Board and the Alcohol Beverage Regulation Administration. Brodsky listed an Aspen, Colorado address on campaign disclosure forms related to that donation. Appointed this year, Brodsky's term of service is slated to continue into 2012.